Five Steps to Help Recover From Childhood Sex Abuse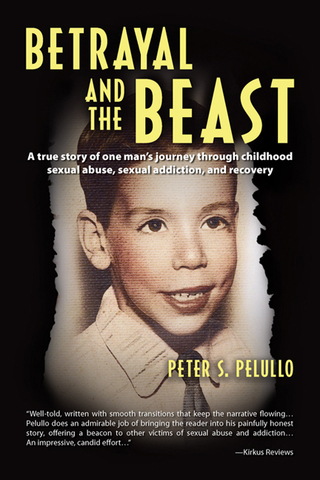 (Plymouth Meeting, PA)-The nightmare of childhood sexual abuse is a lasting trauma that manifests debilitating consequential legacies in the lives of adult victims.
Child abuse survivors typically struggle with drug and alcohol abuse, depression, anxiety, eating and sex disorders, and many other behavioral problems, according to experts with the Rape, Abuse & Incest National Network (RAINN) and the American Academy of Experts in Traumatic Stress (AAETS).
"Unfortunately not all sexual abuse victims seek help," says Peter S. Pelullo, who is a frequent guest on the Dr. Drew show and the author of the new book "Betrayal and the Beast." "They are either ashamed or afraid to acknowledge the trauma. It takes significant courage, strength, and understanding to come forward."
In his book Mr. Pelullo focuses on his own journey as a survivor of childhood sexual abuse and sexual predation. For many years he kept hidden and refused to face his own debilitating issues as a survivor of sexual predation-the shame, rage, multiple addictions, depression, and other influences that directly impacted his life. Finally, at the age of fifty-five, he confronted the sexual abuse he endured as a child.
It's estimated there are tens of millions of adult survivors of childhood sexual abuse in the United States today and hundreds of millions more worldwide.
To reach out to and help the victims of childhood sexual abuse, Mr. Pelullo created the Let Go…Let Peace Come In Foundation. The foundation is aimed at supporting and guiding men and women throughout the world who experienced childhood sexual abuse into the recovery process.
In addition the foundation is aligned with the Johns Hopkins Bloomberg School of Public Health in a common goal of preventing childhood sexual abuse and the harm and suffering it inflicts and improving treatment for adult survivors of childhood sexual abuse.
Generally there are three phases in dealing with recovery from abuse: stabilizing the symptoms (dealing directly with addictions, depressions, etc.); remembering and mourning (going through some form of restorative psychotherapy); and integration (actively getting back into a normal, healthy lifestyle). To do that most adult sexual abuse survivors will need to:
Seek professional help and counseling
Join groups and organizations for sexual abuse victims
Find support among family and friends
Be ready to work to change for the better
Peter S. Pelullo was the founder of Philly World Records and owner of a premiere recording studio in the '70s, where he worked with the Rolling Stones, Evelyn "Champagne" King, and Harold Melvin and the Blue Notes. He is now an entrepreneur and financier focusing on technology startups. During his journey in recovery, he created the Let Go…Let Peace Come In Foundation, which supports adult victims of childhood sexual abuse throughout the world.
For more information contact Gretchen Paules at
gp@icminc.net
or visit
www.letgoletpeacecomein.org
.