New Website Lets Small Businesses Name their Price for Health Benefits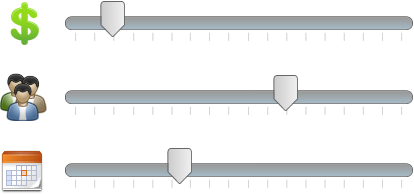 Today, Zane Benefits, Inc., a leader in
Defined Contribution Health Plans
and
Private Health Exchanges
, announced its
new website
, designed to educate employers, accountants, and health insurance professionals about the new federal regulations allowing simplified employer health benefits.
As group health insurance costs continue to rise, employers are looking for ways to offer health benefits at a lower price. Zane Benefits' online defined contribution health plan allows an employer to name its price. Rather than paying the costs to provide a specific group health plan (a "defined benefit"), employers instead fix their costs by establishing a monthly dollar amount (a "defined contribution") that employees choose how to spend.
The new
www.ZaneBenefits.com
highlights the company's
online health benefits software
that enables small businesses to implement and administer a defined contribution health plan in less than five minutes per month.
This week the U.S. Supreme Court completed final arguments on the constitutionality of the Health Reform law scheduled to take effect in 2014. Regardless of which way the Court rules, it is clear that the new defined contribution method for
small businesses health benefits
will stand.
According to Rick Lindquist, President of Zane Benefits, "It's time to reshape the way we think about employee health benefits. Today, more than 3 million small businesses do not offer health benefits to their employees due to cost, participation, or administrative requirements. And, that number is expected to increase by 2014 regardless of health care reform."
According to the website, the two primary benefits of Zane's online program include:
1. No Minimum Contributions Requirements – This allows a small business to define a contribution it can afford.
2. No Minimum Participation Requirements – This allows a small business to set its own eligibility and/or participation requirements.
Using the Zane program, employers make available a tax-free monthly allowance that employees use to purchase their own individual policy directly from a carrier or independent licensed health insurance agent. Or, if an employer is not able to provide an allowance for certain employees, such employees may use a portion of their pre-tax salary to purchase a policy. This increases the employee's after-tax purchasing power by 20 to 40 percent and also reduces the company's payroll liabilities.
"I'm particularly pleased we are announcing our new online education center on the same day that the entire nation is focused on health benefits," said Professor Paul Zane Pilzer, the Founder of Zane Benefits and the author of the book The New Health Insurance Solution.
"Most people don't realize that small employers with less than 50 employees are exempt from the employer mandates in the Health Care Reform bill," Pilzer added. "Small employers today benefit from the increased availability of affordable individual policies regardless of what the U.S. Supreme Court eventually rules on the bill."
About Zane Benefits, Inc.
Zane Benefits, Inc, a software company, helps insurance brokers, accountants, and employers take advantage of new defined contribution health benefits and private exchanges via its proprietary SaaS online health benefits software. Zane Benefits does not sell insurance. Using Zane's platform, insurance professionals and accountants offer their clients a defined contribution health plan with multiple individual health insurance options via a private health exchange of their choice. Learn more at
www.zanebenefits.com
.
Email Zane Benefits, Inc.