Rogers Electric Shares Solutions with Retailers at PRSM2012,Prepares for Phase-Out of T12 Fluorescent Lamps this July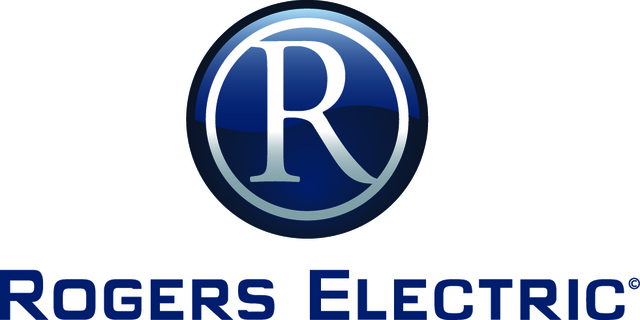 (Atlanta) After saving one landlord more than $125,000 annually on a single lighting retrofit, and saving a national sports retailer approximately $23,000 a year per location by upgrading its lighting systems,
Rogers Electric
plans to share its lighting expertise and experience with the attendees at PRSM2012 in Anaheim, Calif. Rogers Electric, one of the country's leading electrical service providers, will be attending PRSM for the 10th year in a row.
"Over the years, we have found PRSM to be valuable not only for cultivating new relationships, but also for reconnecting and discussing the newest trends in the industry," said Chris Rogers, president and chief executive officer of Rogers Electric. "With T12 fluorescent lamps totally phasing out by this July, it's important for retailers to upgrade their systems with more energy-efficient lamps sooner than later so they can take advantage of the rebates and tax incentives available."
Because of its nationwide coverage, Rogers Electric has the ability to retrofit single and multi-site facilities. Developing an upgraded system will not only improve lighting levels and reduce energy costs, it will also extend relamp times and qualify new lamp warranties – reducing or eliminating future maintenance costs for the retailer.
With more than 40 education sessions led by the industry's top thought leaders, and endless opportunities to market products and services face-to-face with potential clients, PRSM2012 National Conference attracts prominent vendors and senior store facilities executives alike. The two-and-a-half day conference, coordinated and produced by the Professional Retail Store Maintenance Association, will be held at the Hilton Anaheim and Anaheim Convention Center from April 18-20. Rogers Electric will be sharing its knowledge and expertise at its new 20' x 20' trade show booth at booth 227.
ABOUT ROGERS ELECTRIC
Founded in Atlanta in 1983, Rogers Electric is one of the country's leading electrical and lighting service providers for retail, commercial and municipal properties across the United States. Rogers Electric provides management and labor for the installation and maintenance of electrical and lighting systems, and does it effectively across multi-site and single unit properties. As the only self-performing national contractor with local employees servicing local customers, Rogers Electric consistently delivers quality work, whenever customers need it, every time. At Rogers Electric, we have the power to get the job done. To learn more, please visit
www.LRogersElectric.com.