Full online/offline mobile client for Dynamics CRM finally available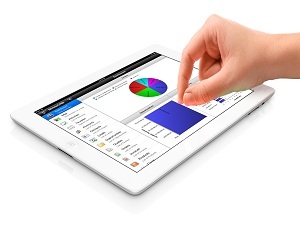 April 23, 2012 –
Resco
a leading provider of mobile software solutions for Microsoft Dynamics CRM just released a revolutionary update for its Resco Mobile CRM, top level mobile solution for Microsoft Dynamics CRM, which is leaving its competitors years behind.
Online/Offline mode
There are solutions providing online access to Dynamics CRM and there are solutions that work offline. Now Resco has them both in its Resco Mobile CRM application with full hybrid mode. The same application and same user interface. All that the user needs to do is to click a single button to go from offline to online mode and vice versa. In the online mode, the user works with up to date information that is being loaded directly from the Dynamics CRM. Also all changes that he makes are instantly reflected on the Dynamics CRM server. When switched to offline mode, the application works with secure local database and provides background synchronization with the CRM server.
"Modern mobile CRM solution must offer a comfortable navigation with most actual data and it needs to take into the account the limitations of mobile internet connection," said Ivan Stano, Head of Marketing at Resco. "Resco Mobile CRM is the first mobile solution for Dynamics CRM that comes with revolutionary native cross-platform mobile application which allows working with CRM data in both online and offline mode."
Working online has plenty of advantages. User is working with up to date information and all changes he makes are instantly reflected on Dynamics CRM server. Imagine there is a service technician who is repairing a broken machine. With Resco Mobile CRM for Dynamics CRM running in online mode he can take a picture of this broken machine which will be instantly attached and saved in Dynamics CRM. Colleagues from service center have a direct access to this photo since it is stored in the Dynamics CRM and they can advise the service technician what he should do in order to repair this machine.
Online mode is not accessible when the device is not connected to the internet. In this case the user of Resco Mobile CRM can easily switch to an offline mode, which will allow him to work with CRM data that is stored in local database of his mobile device. Application including same user interface and same functionality works exactly the same way as in the online mode. When the mobile internet is back again accessible to the mobile device, Resco Mobile CRM immediately synchronizes its local database in the background so the user's work is not interrupted.
GPS tracking
Another new feature Resco added is the GPS Tracking. Manager or user with corresponding permissions can set which activities and actions should be tracked when using Mobile CRM client. Mobile CRM application will then store and send info about its GPS position when a particular activity will be performed in the field. On the CRM server side there is an add-on showing all GPS logs in a view, or interactive map.
When a salesperson makes a call at point X, creates a new order at point Y and updates an opportunity at point Z, all these activities will be tracked. Then the manager will have a complete overview of these activities directly on the map as graphical pins with time stamps and links to respective activities. Thus, at the end of the day, the manager will have a complete graphical representation of the salesman's route with all the activities he has done during the day.
About Resco Mobile CRM
Resco Mobile CRM for Microsoft Dynamics CRM is online/offline mobile client for iPhone/iPad, Android, Android Tablet, Windows Phone, Win CE and Windows 7/XP/Vista. The solution is fully customizable through easy to use configurator tool that allows adding custom entities and UI, or comprehensive .NET based developer platform with unlimited customization possibilities.
For more information visit:
http://www.resco.net/mobileCRM/
About Resco
Resco was founded in 1999. The company is one of the global leaders developing cross-platform mobile software solutions. The team of Resco professionals passes on their knowledge of mobile device technology by designing products for end users, developers, integrators and corporate customers in order to optimize their work and productivity.