Enter a maze of psychological mastery /To Penetrate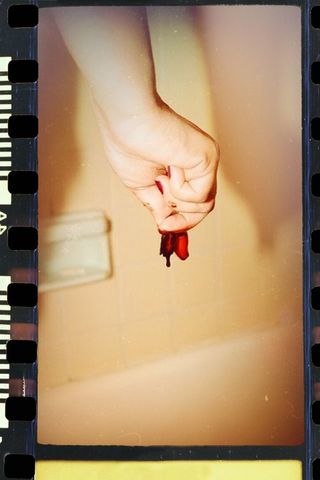 How did Darrin die? With an array of lovers, wife & an affluent lifestyle to protect, Sam, one of Darrin's lovers & her relationship with him is far more complex than meets the eye. Critically acclaimed author/journalist TL Chester answers these questions and more in this deeply chilling tale of psychosomatic secrecy and unveiling. (164 pages, $18.00) With hidden pop culture Easter eggs, some with dual messages with in the story, the author challenges you to research the content only to find hidden details to this chilling story that tie into waking society. The author lends a further glance into the conclusion of the book with a hidden seek and find to solidify the ending further for the reader's entertainment. Lively Characters such as Xavier, an eccentric trust fund baby, Richard, a playboy ex with a push pull affect on Sam, only add the dark comedy of the book.
To Penetrate is deeply profound, & is for the instinctual reader who appreciates nonlinear stories. Who is the victim, who is unscrupulous, just when you think you have got this story figured out, it hits you and you must read it again. The text best described as disjointed, mystifying, & jarring, keeping the novel entertaining while unraveling the mystery until the ambiguity is exposed, leaving the reader in awe promising a story with in a story. The sheer volume of ideas pouring from the author give this book many enjoyable reads. If you enjoy authors such as Chuck Palahniuk, Fight Club, Mark Z. Danielewski, House of Leaves, & Bret Easton Ellis, American Psycho then you will surely enjoy To Penetrate by TL Chester. The book can be purchased from Lulu, Amazon, & Barnes & Noble.
About TL Chester
Author of Strap in, Hang on, Miscellany, & Idiosynkrasia as well as a journalist for such magazines as The San Diego Reviewer, TL Chester is also a photographer and photojournalist producing calendars, posters, & clothing among others. To Penetrate includes photography solely from R. Zweydoff/3skulls Photography, capturing the extraordinarily intelligent context of the novel; these images tell a tale all of their own. For more information about To Penetrate contact TL Chester by email at
tracylchester@gmail.com
Facebook
http://www.facebook.com/pages/Author-TLChester/294383153916470
Website
http://www.tlchester.com/
for photography information contact R Zweydoff at
http://3skullsphotography.com/
Facebook
http://www.facebook.com/3skulls