Regional Plastic Surgery Center Becomes First Practice in Dallas to Acquire VECTRA 3D Simulation Technology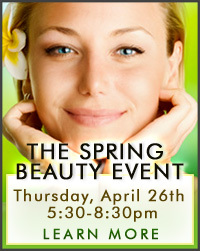 Regional Plastic Surgery Center in Dallas is the first practice in the region to acquire the latest VECTRA 3D simulation technology. By obtaining this state-of-the-art simulation software, Regional Plastic Surgery Center is well on its way of revolutionizing the plastic surgery consultation experience for their
Dallas cosmetic surgery
patients. With VECTRA 3D, the surgeons of Regional Plastic Surgery Center are able to customize each cosmetic surgery procedure and show images of the anticipated results.
The VECRTA 3D simulation software captures a three-dimensional image of the patient by taking several photographs simultaneously from multiple points of view. The photographs are then used to create a 3D virtual model of the patient, capturing their unique body anatomy and proportions. The image can be rotated on the screen and viewed by the surgeon and the patient from almost any angle. The surgeon is then able to use various simulation tools to virtually alter any part of the patient's body to achieve the patient's desired appearance. Once the patient and the surgeon have agreed on the aesthetic goals, the surgeon is able to develop a custom treatment plan based on the virtual image obtained by VECTRA 3D.
VECTRA 3D simulation software allows Regional Plastic Surgery Center surgeons to better understand the patient's unique aesthetic goals and recommend the most appropriate cosmetic surgery procedures. In addition, prospective plastic surgery patients are able to see the results of their cosmetic procedure well before the surgery even begins. VECTRA 3D offers patients the peace of mind never available before. Because they have already seen the result and participated in creating their desired appearance, Regional Plastic Surgery Center patients can be confident in the outcome of the procedure.
Regional Plastic Surgery Center is thrilled to offer Dallas plastic surgery patients personalized consultation appointments using the VECTRA 3D simulation software. To learn more about Regional Plastic Surgery Center, your treatment options, or to schedule your VECTRA 3D consultation, please visit their website at
www.create-beauty.com
or call the practice at (972) 470-5000.
In addition, Regional Plastic Surgery Center will be showcasing the new Vectra 3D Imaging System at their Spring Beauty Event on Thursday, April 26th, 2012. The event will be held from 5:30-8:30pm at:
Hyatt Regency North Dallas
701 E. Campbell Road, Richardson, Texas 75081
To register, please visit
http://www.create-beauty.com/springevent.html
More About Regional Plastic Surgery Center
Regional Plastic Surgery Center in Dallas is a leading-edge cosmetic surgery practice staffed with experienced plastic surgeon, offering a comprehensive list of the most sophisticated beautification procedures, including
liposuction
and
breast augmentation in Dallas
. The surgeons have also helped numerous
Dallas tummy tuck
and
facelift Dallas
patients enhance their appearance and improve their quality of life. Regional Plastic Surgery Center is also home to a medical spa, where patients from throughout the Dallas area undergo a range of non-surgical cosmetic treatments.
For more information, please visit the Regional Plastic Surgery Center website.
Email Regional Plastic Surgery Center