Exotic Caye Beach Resort Exhibiting at the Belize Tourism Expo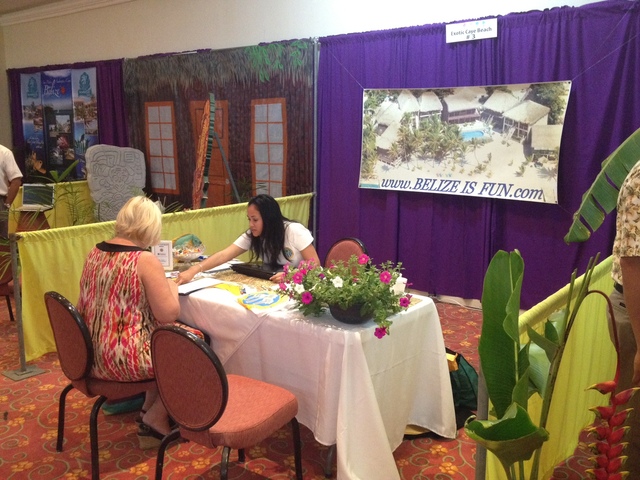 April 27, 2012 - The Exotic Caye Beach Resort is exhibiting at the Belize Tourism Expo (BETEX) April 25 – 27, 2012. Organized by the Belize Tourism Industry Associate, the expo is a business-to-business event showcasing
Belize resorts
, travel destinations, tour operators, and other tourism service providers.
Wednesday, April 25, is the official day of arrival for all international delegates and international press. There is also an opening ceremony at the House of Culture. Thursday, April 26 is the official market place day at the Princess Hotel which will include over 48 different suppliers, local hoteliers (including Exotic Caye Beach Resort) and tour operators that will be exhibiting all their products and services to agents so that business can be conducted at that point.
The tradeshow will feature booth displays, one-on-one business meetings (with pre-scheduled appointments) and seminars. All delegates will then transfer to San Pedro for dinner and an overnight stay. Belize's rich cultural diversity will be highlighted throughout the BETEX event.
"We're really excited about Caribbean night out in San Pedro because all of the agents and hoteliers get to socialize and mingle. The following three days after that is the tours, where we take everyone around the country showing them hotels, doing site inspections and letting them
experience what Belize has to offer
," said Kelly German, Manager of the Exotic Caye Beach Resort.
About the Exotic Caye Beach Resort:
The Exotic Caye Beach Resort is part of the Grand Baymen family of properties. The lovely rustic hotel accommodations are situated on a pristine white sand beach, only feet from the sparkling Caribbean sea and walking distance to San Pedro. For more information on travel accommodations, contact Paul and Kelly German at 011.501.226.2870 or visit
www.belizeisfun.com
Email Exotic Caye Beach Resort