Expansion Solutions Readers Get "Outside" Site Selection Advice Courtesy Of 3PD's O'Shea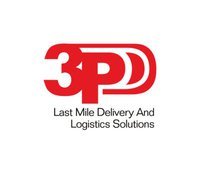 ATLANTA, Georgia - If your company is sourcing a lot of goods from North America - or selling many of them here - your next distribution centers may need to be selected with a greater emphasis on recent trends like increased intermodalism and Mexico manufacturing in mind.
That's the advice of 3PD's Will O'Shea in his recent article, "Outside Advantage," which is featured in the March/April 2012 issue of Expansion Solutions.
Explaining that, "it's transportation rather than warehousing that accounts for the greater portion of a company's supply chain expense, carbon footprint and potential supply chain disruptions," O'Shea offered up what he called a "thumbnail sketch of some of the more notable transportation (or related) phenomena that should be taken account during companies supply chain facility selection."
Visit
http://www.3pd.com
to learn more about Will O'Shea and 3PD, Inc.
Email 3PD Last Mile Delivery