Scottsdale Realtor, Carmen Brodeur, Wins Prestigious Award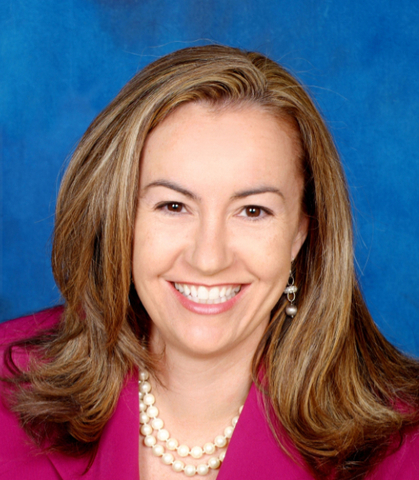 Scottsdale Realtor
Carmen Brodeur was awarded the prestigious Diamond Award from Realty Executives International today. Realty Executives hosted their Executive Event on May 2, 2012 at the five star Doubletree Resort in Paradise Valley AZ. It was hosted by Dominic Scappaticci, President and Designated Broker of Realty Executives Phoenix. Only 23 individuals received the coveted Diamond Award out of 850 sales executives, putting Carmen in the top 2% of Realty Executives agents.
The Diamond Award is given for exceptional sales achievements during 2011. Awards were given based on individual sales volume. It recognizes agents that are among an elite group, not only within Realty Executives, but within the industry as a whole. Carmen sold nearly $15 million of homes in Scottsdale during the year including several luxury golf homes. Carmen said "I am especially pleased to win this award during such an eventful time in real estate and the economy. 2011 was a year of dramatic events in our economy. The huge swings that the stock market experienced with 400 point daily drops had a profound effect on the luxury real estate market. It was certainly a challenge to work with buyers through these events."
Carmen Brodeur is the founder of The Brodeur Luxury Group at Realty Executives. She credits her success to the strength of her team. Each member of The Brodeur Luxury Group was hand picked for their education, experience and positive attitude. The Brodeur Luxury Group is quite unique within the industry for the level of education of each team member. Carmen Brodeur, was a real estate Attorney before becoming a Realtor. She has a Bachelor of Arts Degree and a Law Degree with an emphasis on real estate. She knew how important her education was to her success and looked for other similarly highly educated Realtors. All team members are college educated, even the buyers agents and transaction coordinator. This is very unusual for the typical real estate team. "We have members in the group with educations from some of the finest college's in the nation. Our team members have an assortment of Bachelor degrees and Post-graduate degrees. Every member is highly educated and I believe it shows in our professionalism and the way we conduct ourselves with clients. We are fast, friendly and appreciate our clients. It is a big part of our success. I am honored to work with such talented and dedicated Realtors who truly care about their clients" said Carmen Brodeur.
Carmen is looking forward to an even better year in 2012. The Scottsdale real estate market is rapidly improving month by month. The prices of homes in Phoenix and Scottsdale are up 20% in the past 12 months including an 8% surge in March 2012. "Lots of buyers have been sitting on the fence, waiting for Scottsdale real estate to hit bottom. Now that it is obvious that occurred in late 2011, all those buyers are jumping into the market at the same time. The prices of
Scottsdale homes for sale
are rising and we expect 2012 to be an excellent year in sales volume." said Carmen Brodeur
About Carmen Brodeur:
Carmen Brodeur is a luxury Realtor with Realty Executives in Scottsdale AZ. She represents both buyers and sellers in Phoenix and Scottsdale. She specializes in the North Scottsdale golf communities of Troon North, Desert Mountain, Mirabel, Estancia, Grayhawk and DC Ranch.
Email Scottsdale Golf Homes for Sale