Logicworks and GigaOM Pro Release Results of Big Data Survey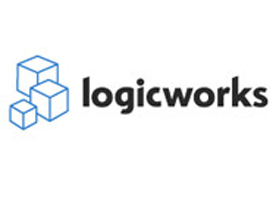 NEW YORK, NY (May 5, 2012) – Logicworks and GigaOm today released the results of their recently-completed survey, "Deploying Big Data 2012: Strategies for IT Departments.' The survey, which was commissioned by Logicworks and executed and compiled by GigaOM Pro, the research arm of GigaOM, reveals that nearly 50% of the IT decision-makers surveyed indicated that the primary reason that business intelligence (BI) projects fail is the lack of in-house experts who are able to efficiently and effectively analyze large volumes of data to draw conclusions and apply findings for strategic decision-making.
The "Deploying Big Data 2012" survey was conducted in February 2012 and the results comprise responses of 304 IT decision-makers from medium- (500 to 999 employees) to large-size (1500+ employees) companies. The survey results indicate that IT professionals acknowledge that cloud computing and big data are in the enterprise to stay and that 70% of companies considering an outside vendor for their big data needs would choose a cloud service provider such as Logicworks or Amazon Web Services over an IT vendor such as Microsoft or IBM.
"Organizations are spending more time and money deploying and keeping big data architectures up and running than actually using the data to make better decisions," said Kenneth Ziegler, Chief Executive Officer of Logicworks. "By leveraging specialized cloud environments, clients can reallocate these resources to monetize their big data investments."
"Deploying Big Data 2012" shows that IT decision makers recognize that companies that adopt methods to successfully manage and utilize big data for strategic business decisions will create a natural competitive advantage for their organizations. The survey indicates, however, that this is not without significant challenges.
"Continued concerns over security when moving data to the cloud and issues around PCI, HIPAA and other compliance regulations are roadblocks for many companies when it comes to using cloud services," said Jo Maitland, Research Director at GigaOM Pro and author of the report. "Enterprises must seek out a cloud provider with a proven track record of meeting these complex regulations."
"Deploying Big Data 2012: Strategies for IT Departments" is available for download from the Logicworks website at:
http://expertise.logicworks.net/survey-gigaom-big-data-pr2/
About Logicworks: Logicworks provides
cloud computing
and
managed hosting
to some of the world's most respected clients including Dow Jones, NBC, Lincoln Center, Orion Health, and 1-800-Flowers.com. Logicworks specializes in Private, Public and Hybrid Cloud Solutions for SaaS, Media, eCommerce, Mobile, Healthcare, and Financial services companies. Logicworks also offers a full suite of Compliance Solutions and Managed Database Services. Contact Logicworks at 866-FOR-LOGIC or visit
www.logicworks.net
About GigaOM Pro: GigaOM Pro gives you insider access to expert industry insights on emerging markets. Focused on delivering highly relevant and timely research to the people who need it most, our analysis, reports and original research come from the most respected voices in the industry. Whether you're beginning to learn about a new market or are an industry insider, GigaOM Pro addresses the need for relevant, illuminating insights into the industry's most dynamic markets.