Africa Adventure Consultants Safari Expert Advises Booking Africa Travel One Year in Advance for Discount, Best Camps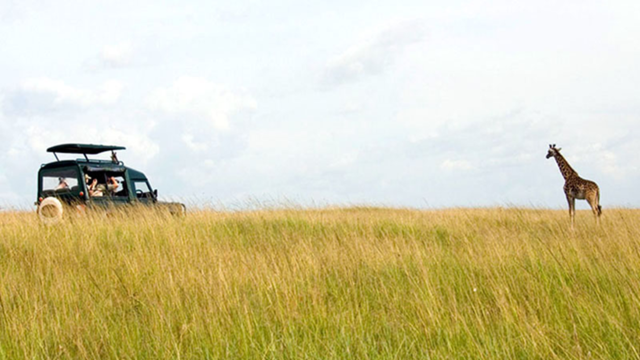 Denver, CO - May 23, 2012 - Africa safari travel expert Kent Redding advises travelers planning safari tours to book a year in advance for the most popular camps. Redding, an Africa travel expert and president and cofounder of
Africa Adventure Consultants
(AAC), is spreading the word that many of the popular African safari camps are already booked for the 2012 high season from June-October and December and have begun
taking reservations for 2013.
The
World Tourism Organization (UNWTO)
recently reported Africa as the fastest-growing region in an improved world-tourism outlook, according to Redding, and AAC's own safari adventure 2012 bookings are significantly higher than 2011, a trend he expects to continue .
To encourage travelers to book early and help avoid disappointment, AAC is offering a five-percent African safari discount on all trips booked a year in advance. "Many of the exclusive safari camps in the prime game viewing areas have just five to 10 tents and they fill up very quickly." says Africa Adventure Consultants' Redding. "We feel by encouraging travelers to book a year in advance, we can help them obtain their first-choice accommodations."
After living in Africa for a number of years, Kent Redding and Kelly McElroy founded Africa Adventure Consultants (AAC) in 2000 to help adventurous travelers discover the continent's wonders. "Our in-country experience gives us an edge doing business in Africa as an American company," says Redding, who was named one of the top travel professionals in the U.S. by "Conde Nast Traveler" magazine.
Africa Adventure Consultants is a leading Africa safari company specializing in crafting custom safari tour itineraries to 13 countries in Africa, including:
Classic photo safaris
Safari adventure trekking
Luxury honeymoon safaris
Africa family travel
The staff at Africa Adventures Consultants has lived, worked, and traveled throughout Africa, giving them an insider's perspective on how to create the best safaris in the continent's top destinations. AAC offers personalized tour planning to Botswana, Egypt, Ethiopia, Kenya, Malawi, Mozambique, Namibia, Rwanda, South Africa, Tanzania, Uganda, Zimbabwe and Zambia. In addition to creating customized private journeys, AAC offers more than 20 Africa travel group trips, including gorilla safaris in Uganda and Rwanda, Kilimanjaro climbs and migration safaris. For additional information, visit
www.adventuresinafrica.com
.
Email WordenGroup Public Relations