Lomond Audi Group Named Official Car Sponsor of Senior Open Championship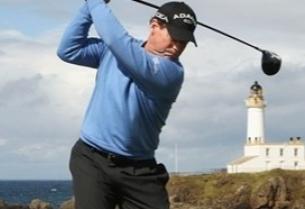 The Lomond Audi Group is delighted to announce that it is the official car sponsor of this year's Senior Open Championship at Turnberry in Ayrshire.
Some of the biggest names in golf will be taking on the Ailsa Course, one of the sport's most revered links courses, at this year's Championship. The event is taking place from July 26-29 and is the final Senior Major of 2012, as well as the only professional Major Championship being held in Scotland this year.
The 2002 European Ryder Cup captain and Scotland native, Sam Torrance, is hoping to lead the home challenge and is excited to be playing a tournament on the Ailsa Course, which is one of his favourites.
He said, "I was at Turnberry a few weeks ago and it looked absolutely magnificent. I'm really looking forward to The Senior Open there. Aesthetically it is one of the most beautiful looking courses in the world, in one of the most beautiful parts of the world, and it is a great golf course."
Torrance added that Turnberry holds a unique place in his heart: "The Senior Open is always special, no matter where it is played, but it is extra special when it is played in Scotland. I'm from that area – I was born about an-hour-and-a-half from Turnberry – so it will be special."
The
Lomond Audi Group
has supported many golfing events in Scotland and is pleased to be adding the championship to its portfolio of sporting partnerships.
"We have a strong affiliation with golf and Turnberry is a fantastic venue for us to showcase our product and engage our customers," commented Sarah Bell, group marketing manager at Lomond Audi Group.
"The Senior Open Championship is a long standing and prestigious event and as the only professional Major Championship taking place in Scotland this year, we are delighted to supporting the tournament as official car sponsor."