Cricket Announces its June Muve First Artists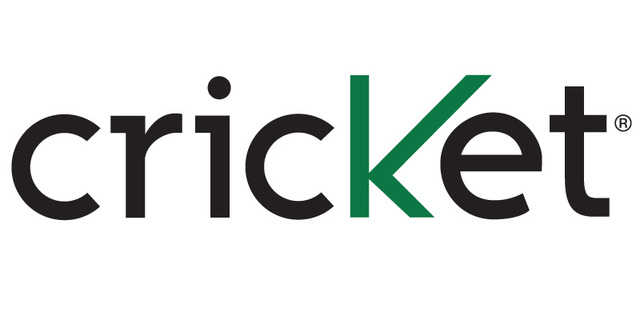 SAN DIEGO, — Cricket Communications, a leading provider of innovative and value-driven wireless services, today announced exclusive Muve Music content with the release of its June Muve First artists. During the month of June, Muve Music from Cricket is pleased to showcase exclusive content from Muve First artists Travis Porter, Big K.R.I.T and Waka Flocka Flame. With Muve Music's unlimited nationwide talk, text, and data plus
music plan
, there are no additional fees for music, and no contracts required. Muve subscribers have exclusive access to artist commentary, music and video through Muve Music's monthly artist programs.
Muve First Artist Travis Porter teamed up with Muve Music to launch an exclusive release of "Plane Ticket" from their debut album, From Day 1. Muve Music will have the exclusive on "Plane Ticket" starting May 29, 2012 through the month of June.
Comprised of three 20-year-old rappers, Harold "Strap" Duncan, Donquez "Quez" Woods and Lakeem "Ali" Mattox, the Atlanta rap trio Travis Parker exudes Deep South swagger. Energizing tracks like their hit single "Bring It Back," and the urban-pop style of "College Girl" are emblematic of their lyrical range and artistic bravado. Travis Porter gained worldwide recognition performing nationally and then touring Japan and Germany, while still unsigned. Their independent track "Go Shorty Go" hit the Billboard R&B/Hip-Hop chart, while their breakout single "Make It Rain" charted on the Billboard Top 100. They also developed an overwhelming online presence with more than 100 million combined views on YouTube, and over 400K Twitter followers and 1.7MM Facebook likes. For more information about Travis Porter, follow their social media pages at
twitter.com/#!/travisporter
and
www.facebook.com/WhoIsTravisPorter
.
Muve First Artist Big K.R.I.T has partnered with Muve Music in June to celebrate the release of his debut studio album, Live From the Underground. Big K.R.I.T gave Muve Music the exclusive on his never heard before remixed track titled, "Me and My Old School Remix." Starting June 5, 2012, Muve Music will have the exclusive on Big K.R.I.T's new track for thirty days.
Big K.R.I.T (King Remembered In Time), native to Meridian, Mississippi, is considered to be one of the most promising artists in his genre and as one of "XXL's 2011 Freshmen Class," is in good company with talented artists like Meek Mill, Cyhi Da Prynce, Lil Twist, Yelawolf, Fred The Godson, Mac Miller, YG, Lil B, Kendrick Lamar & Diggy Simmons. Big K.R.I.T's self-produced mixtape "Return of 4Eva," featuring guests David Banner, Joi, Big Sant, Chamillionaire, Raheem Devaughn, Ludacris, and Bun B, was received with the highest praise from leading hip-hop critics who celebrated his production skills, lyrics and phrasing. For more information about Big K.R.I.T, follow his social media pages at
twitter.com/#!/BIGKRIT
or
facebook.com/BigKritMusic
.
Muve First Artist Waka Flocka Flame teamed up with Muve Music in June to amplify the launch of his new album Triple F Life, which will be released on June 12. As a special tribute to Muve Music fans, Waka Flocka Flame will offer the exclusive first release to "White Remy," a track from Triple F Life, which will issue on Muve Music the same day the album is available in stores.
Already a local phenomenon in Atlanta from his 2007 mixtape Salute Me or Shoot Me Vol. 1 and work with fellow Atlantian Gucci Mane, Waka Flocka Flame burst onto the national scene with his debut album Flockaveli in October of 2010. Led by a string of chart-topping singles including "O Let's Do It" — which included a remix featuring Rick Ross and Diddy — and "Hard In Da Paint," it was his #1, multi-platinum single "No Hands" featuring Wale and Roscoe Dash that made the Atlanta native a household name. For more information about Waka Flocka Flame follow his social media pages at
twitter.com/#!/WakaFlockaBSM
and
facebook.com/wakaflocka
.
Follow Big K.R.I.T, Travis Porter and Waka Flocka Flame and their exclusives on Muve Music through a series of social media blasts at
www.twitter.com/cricketnation
and at
www.facebook.com/cricketwireless
for updates and the latest information about mobile wireless news. For more information about Cricket's dynamic mobile device lineup, please visit
www.mycricket.com
.
How to get Muve Music
Muve Music is available on the Huawei Mercury, named the best prepaid
smartphone
in America by PC Magazine, January 3, 2012, as well as on the Huawei Ascend II, Samsung Vitality, ZTE Score and the ZTE Chorus at Cricket company-owned stores, online at
www.mycricket.com
and through select partner retail outlets. Additional accessories are available for purchase including premium headphones, an audio jack and Bluetooth adapter to connect to home and car stereos, either wired or wirelessly.
With the ever-growing Muve Music song catalog, customers can choose from millions of songs featuring the hottest artists from thousands of record labels, which are distributed through Universal Music Group, Warner Music Group, Sony Music Entertainment, EMI Music and global rights agency Merlin, as well as independents CD Baby, IODA, INgrooves, The Orchard and TuneCore.
About Cricket
Cricket is the pioneer and leader in delivering innovative value-rich prepaid wireless services with no long-term contracts serving 6.2 million customers. Cricket offers wireless voice and mobile data services over the latest, high-quality, all-digital 4G (LTE) and 3G CDMA wireless networks. In 2011, Cricket launched its award-winning Muve Music® product, the first music service designed for a wireless phone that now has more than 600,000 customers. Cricket's innovative products and services are available at Cricket branded retail stores, dealers, national retailers and at
www.mycricket.com
. For more information about Cricket, please visit
www.mycricket.com
.
SOURCE Cricket Communications
Email Cricket Communications