Wilmington LASIK Practice Delaware Eye Surgeons Launches New Website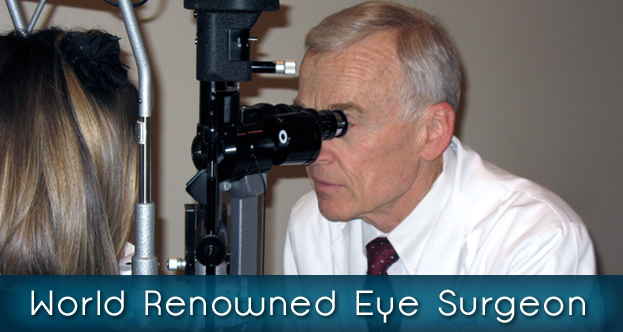 Delaware Eye Surgeons, a Wilmington LASIK, cataract surgery and general eye care practice, is pleased to announce the launch of its new website located at
www.deeyesurgeons.com
. Dr. Gregory Smith, Dr. John Ferguson, Dr. Amanda Fitcher and Dr. Lorna Simmerman are confident that the practice's website will help attract patients searching for reputable LASIK surgeons in Wilmington. In addition, the website offers a wealth of information for prospective patients who wish to learn about their laser eye surgery options prior to scheduling their first appointment. All of the medical information is presented in a straightforward manner in order to help patients get a sense for what to expect during their consultation and treatments.
Dr. Smith, Dr. Ferguson, Dr. Fitcher, Dr. Simmerman and the staff of Delaware Eye Surgeons encourage their current and prospective patients to explore the new website, compare various procedures, read the patient testimonials and contact them with any questions. In addition, the website features a convenient online appointment form for those who would like to schedule a personal consultation with the practice's talented
Wilmington LASIK
surgeons.
About Delaware Eye Surgeons
Delaware Eye Surgeons is a highly recognized general ophthalmology and refractive eye surgery practice offering a wealth of sophisticated treatments. The practice's ophthalmologists have extensive experience performing laser eye surgery and
cataract surgery in Wilmington
. In order to make laser vision correction available for a wider range of patients, they offer several LASIK alternatives, such as LASEK, Epi-LASIK and PRK. In addition, they perform micro-incision cataract surgery with premium IOLs (intraocular lenses) for their patients with cataracts.
As a full service ophthalmology practice, Delaware Eye Surgeons also provides complete eye exams, glaucoma treatments and corneal transplant surgery. The practice's Wilmington and Seaford locations also feature sophisticated optical boutiques that carry a range of designer eyeglasses and specialty sunglasses. The goal of Delaware Eye Surgeons' ophthalmologists and staff is to address all of their patients' vision care needs while providing exceptional service.
If you would like to learn how Delaware Eye Surgeons can help you maximize your visual acuity, contact the practice to schedule a personal consultation. You can reach Dr. Smith, Dr. Ferguson, Dr. Fitcher and Dr. Simmerman by calling (302) 993-1300 or by
clicking here
.
Email Delaware Eye Surgeons