Future Inn Cardiff Celebrates the Royal Diamond Jubilee with £60.00 stays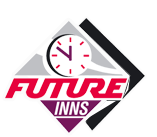 The Cardiff Hotel
with its 197 spacious and air-conditioned rooms recently engaged Acentic, a leading supplier of broadband systems and digital interactive TV (iTV) for the hotel industry to wire up the Hotel with their latest SMART IPTV solution combined with Horizon high-speed internet connectivity.
It is the first hotel in Europe to be equipped with Acentic's new IPTV solution offering guests a wide range of digital Freeview TV, HD and radio channels.
Paul Lago, Group Operations Manager for Future Inns UK Limited said, "Whilst most offers only concentrate on the 4 to 5 days of the Jubilee week, we wanted to keep the premise of our offer simple by expanding it over a period of 60 days to allow our guests to take advantage of some of the exciting events taking place in the city over the course of the summer months."
Future Inn Cardiff Bay is located at the heart of Cardiff Bay, less than a mile from the City Centre and minutes away from Wales Millennium Centre, National Assembly for Wales and Mermaid Quay. The hotel offers free car parking lots, seven conference rooms and the Thomas Restaurant & Bar.
Email Future Inn Cardiff Hotel