Food Merchandising Agency Hires Interactive Marketing Solutions Specialist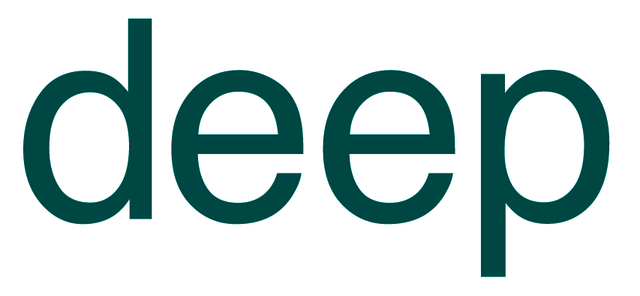 The advertising agency deep, known for its award-winning food merchandising work, announced today that it has hired interactive marketing solutions specialist Stephen Parke for its in-house team. The addition strengthens the company's integrated digital marketing abilities, as deep Vice President / Creative Director Dan Stewart noted: "Stephen's rare skill set includes the latest front-end development techniques and a clear understanding of user-experience design, both of which are critical to building real interaction with our clients' audiences online."
Stewart and deep recognize that successful
food merchandising
and marketing must feature memorable, focused messaging and sales collateral as well as drive consumers to get involved with brands online. "Pulling off cohesive creative," Stewart said, "requires a detailed strategy-from the initial design to the product launch to the website content and social campaigns."
Parke added, "Many companies approach
interactive marketing solutions
as separate, incongruent elements, but I like to think of all the marketing opportunities online as one. A user's interaction with a brand on Facebook, Twitter and the countless other social sites will impact his or her expectations and experience on that brand's own website. The opposite is also true: when we provide a great interactive experience with quick-loading, compelling content on the client's website, users will gladly embrace their social campaigns."
In addition to insight on
integrated digital marketing
, Parke's most notable abilities include the following:
Front-end web development
HTML5 and CSS3 standards compliance
jQuery platform familiarity
User-experience design
Performance & functionality focus for optimal load times
Responsive design & development for mobile, tablet and desktop devices
It appears their newly acquired web developer will add a great deal of experience and extensive capabilities to deep's already well-respected interactive capabilities.
deep
Deep is a food merchandising agency that was founded in 2005 and has since earned much recognition for inspired advertising campaigns featuring both B2B and direct-to-consumer marketing. Their breakthrough creative engages consumers, ensuring clients' brands remain top of mind. Part of the
Marlin Network
, deep is headquartered in Springfield, Mo. and is independently and completely employee owned. Marlin Network represents more than 70 food and beverage brands, and the company is the number one purchaser of foodservice media. The network includes deep, Marlin, The Alchemedia Project, Marlin Network Consulting, STARAwards and FoodIQ. As a part of the global Transworld Advertising Agency Network, Marlin Network also achieved inclusion in Inc. Magazine's 2010 and 2011 lists of America's Fastest Growing companies. For more information, visit deepgroup.com or follow them on Twitter, Facebook, Flickr and the b!eep blog.