The Bottle-O Announces Its All New Website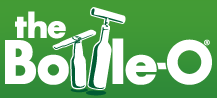 Australia's leading liquor retailer,
The Bottle-O
, has launched its new website.
"We're really excited to be launching our new website," said Fergus Collins, ALM CEO. "It's so much more than an online catalogue of the best beer, wine and liquor deals around. It's also the go-to place for learning about how beer and liquor are made, and is full of handy hints and tips on
how to pour the perfect beer
, how to match drinks and food, and great advice on planning the next session with your mates."
One of the standout features of the new site is the
Beer 101 course
. "Most of us have our favourite brew, but with our Beer 101 course, we invite you to learn more about how beer came about in the first place, what the difference is between a lager or an ale, and what the difference is between top, bottom and spontaneous fermentation processes," says Scott Marshall, General Manager of Merchandise and Marketing. "Then you can challenge your beer IQ with our Beer Quiz."
For those who want to do a bit of armchair travelling, The Bottle-O's new site also includes the new
Beers of the World
section, which, according to Scott Marshall, is like a trip to the best beer-producing countries across the globe. "Beer has been the glue of so many cultures the world over. We take a look at how beer-making evolved in countries like Germany, the UK, Japan, the US, Mexico and, of course, Australia," he explains.
"We're really excited about people popping into their local Bottle-O and trying something new and different. That's what the Beers of the World section is all about, and we're looking forward to talking more with our customers about their discoveries."
The Bottle-O's new site is also packed with information on other types of drinks, where they come from, and how they're made. "If you're keen on knowing more about the difference between a blended or single-malt scotch whiskey, or what goes into making a bottle of your favourite gin, we've made sure it's all there at your finger tips. We've also added loads of information on wine, and how to choose the right one for the occasion."
If you're after some special tips and tricks, The Bottle-O has added a new section to help you out. Find out how to pour the perfect beer, and how to
choose the right glass for your next lager or ale
. "We don't just leave the food matching to the wine buffs either," adds Scott Marshall. "We've included some really helpful suggestions for matching the perfect summer ale to your next seafood barbie, or a deep, dark porter with a hearty winter stew."
The Bottle-O is all about community, and the new store locator is an easy way to find your local and check out the latest events. "All of our stores are owner-operated, with real locals and real local knowledge," adds Fergus Collins. The Bottle-O is also a major contributor of sponsorship to sports, and is the major naming right sponsor for the Ford V8 Supercar team, The Bottle-O Racing.
Visit
http://www.thebottle-o.com.au
to view the website for yourself!