Richmond, VA Plastic Surgeon Dr. Lewis Launches New Website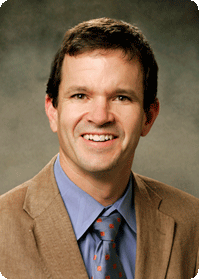 Lewis Plastic Surgery is excited to announce the launch of its new website that can be found at
www.lewisplasticsurgery.com
. The new website offers a wealth of information about Dr. Gordon Lewis and the procedures he performs at his
Richmond cosmetic surgery
facility. Dr. Gordon Lewis and the team of Lewis Plastic Surgery are confident that the new website will draw new patients to the practice and allow Dr. Lewis to realize their aesthetic transformation dreams. In addition, the new website will help prospective patients learn more about various procedures before their first appointment, and thus help them ask educated questions about their treatment choices.
In order to help patients understand how they might look after various procedures, the website offers an extensive before-and-after photo gallery. Dr. Lewis recommends that patients browse the galleries and read procedure descriptions to learn what to expect before, during and after various procedures. He also encourages prospective and current patients to use the website to email any questions they might have about any procedure performed by Dr. Lewis.
About Dr. Gordon Lewis, MD
Dr. Gordon Lewis is a board-certified plastic surgeon with more than 14 years' experience performing plastic surgery. He earned his undergraduate degree at the University of Virginia, and he received his medical degree from the Medical College of Virginia. After completing a general surgery residency at the University of Colorado Health Sciences Center, Dr. Lewis performed a plastic surgery residency at the Medical College of Virginia. In addition, Dr. Gordon Lewis has completed an advanced fellowship training in hand and microvascular surgery at the Duke University Medical Center.
Dr. Lewis uses his thorough medical knowledge and training to confidently perform a range of procedures at Lewis Plastic Surgery. Over the years, he has successfully treated thousands of patients seeking
liposuction
,
tummy tuck
, facelift and
breast implants in Richmond
. In addition, he offers several procedures specifically for men, such as male breast reduction and male liposuction.
Schedule Your Consultation With Dr. Gordon Lewis Today
If you would like to explore your plastic surgery options, please schedule a personal appointment with Dr. Gordon Lewis by calling his practice at (804) 267-6009, or by
clicking here
.
Email Lewis Plastic Surgery