Cricket's Muve Music® Connects Country Artists and Fans at CMA Music Festival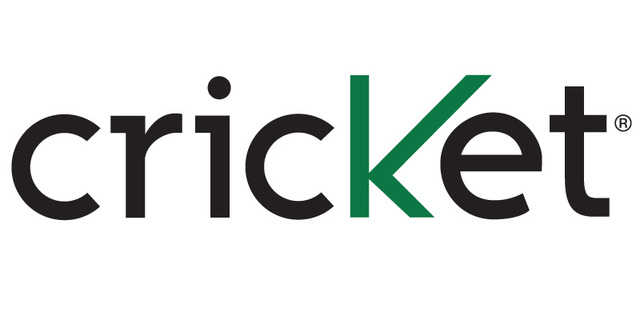 NASHVILLE, Tenn., June 6, 2012 — Cricket Communications, Inc., a leading provider of innovative and value-driven wireless services, is going country and taking its popular Muve Music service to Nashville's 2012 CMA Music Festival. Muve Music will be kicking off the four day music festival by sponsoring the "Music City Gives Back" event benefitting the American Red Cross. The innovative
music service
is also inviting fans to connect with country music's top artists throughout the week with artist meet and greets, special playlists, an interactive booth in "The Buckle" on Broadway in downtown Nashville and more. Muve Music is the first music service designed specifically for a wireless phone with approximately 600,000 customers to date.
Muve Music fans are increasingly consuming country music on the service and are always on the lookout for new up and coming artists and bands in the genre. As Muve Music's overall catalog of songs continues to grow, the service is also expanding its library of country music to meet the ever-growing demand. Country music fans are not only listening to popular hits by award-winning country music artists, but also leveraging Muve Music's
unlimited music download
platform to discover new country music artists as well.
"Connecting artists and fans is what Muve Music is all about and we're thrilled to bring that experience to CMA Music Festival this year," said Geoff Edds, senior manager, label management and artist programs for Muve Music. "We're also excited to partner with Music City Gives Back to present a great night of Country music for fans while raising money and awareness for a great cause."
Muve Music's rapid growth and momentum is due in part to its unique platform that allows artists to directly reach their fan base through exclusive content and promotions. The service has a 90 percent customer satisfaction rating and user engagement has exceeded expectations. In its first year, customers played 1.5 billion songs on Muve Music averaging 260 million songs each month. With approximately 600,000 subscribers, Muve Music is now the second largest digital music subscription service in the U.S., and the first designed for the
mobile phone
with both the consumer and the artists' needs in mind.
"Muve Music rocks!" said country artist and upcoming host of the "Music City Gives Back" concert event, Rodney Atkins. "As an artist you want your fans to have easy access to your music and Muve makes it easy."
Cricket Presents "Music City Gives Back"
Cricket has teamed up with Wrangler, Carl Black Chevrolet, and GAC to sponsor the second annual "Music City Gives Back" showcase benefitting the American Red Cross. The exciting event, hosted by Rodney Atkins in conjunction with the Nashville Convention & Visitors Bureau, was created to raise awareness and drive donations to the American Red Cross. As a lead sponsor, Cricket will be donating $50,000 to the cause.
The event is free to the public and will be held on Tuesday, June 5, at 5 p.m. on the outdoor stage on Broadway in downtown Nashville (between Second and Fourth avenues). Atkins will be joined on stage by an all-star lineup of top performing country artists including Clint Black, Thompson Square, Lee Brice, Josh Thompson, Jana Kramer, The Farm, Mallary Hope, and The Willis Clan. Donations to the American Red Cross can be made on-site and online by visiting
http://american.redcross.org/musiccity
.
Interactive Booth at CMA Music Festival, June 7-10, at The Buckle
Fans can experience Muve Music first hand at Cricket's interactive booth located in the Buckle on Broadway in downtown Nashville. The booth located just outside the Riverfront stage will host fun giveaways throughout the week, and will be running a CMA Music Festival commemorative photo-op green screen experience where participants will be able to appear and share images of themselves with the likes of country sensations, such as Taylor Swift and Dolly Parton. Cricket will email the images real time so fans can post to Facebook, Twitter or Instagram instantly.
In addition, a professional DJ will be on-site inviting attendees to karaoke their favorite country tunes. With lyrics displayed on a 52' TV monitor, consumers can either request a song of choice to sing, or play the Cricket "Finish the Song" challenge. The booth will also feature an interactive Cricket Muve Music trailer with a phone demo and festival-goers will also have the ability to purchase their own Muve Music device right from the booth.
Cricket Hosts CMA Music Festival Artist Meet and Greets at The Buckle
Throughout the week, artists will be dropping by the Muve Music tent to meet with fans attending the music festival. During the one hour meet and greets, artists will be onsite to chat directly with fans, answer questions, and to share insights on country music and how it resonates with the digital mobile music industry. In addition, fans will have the opportunity to take photos or bring gear for autograph signings.
Casey James, Thursday June 7, 1 – 2 p.m.
Kristen Kelly, Thursday June 7, 2:15 – 3:15 p.m.
Jesse James, Friday June 8, 1 – 2 p.m.
JT Hodges, Sunday June 10, 1 – 2 p.m.
Cricket Connects Country Music Fans through Social Media
Cricket will be keeping music fans up to speed on the latest CMA Music Festival news with a large screen in the booth displaying Twitter activity in real time. Country music fans are encouraged to follow Cricket and Muve Music online on Twitter (@cricketnation) and Facebook for the latest updates from the Music City Gives Back Concert and all the festivities at CMA Fest. Cricket will also share frequent updates on ticket giveaways, performances, artist meet and greets and more. Attendees can join the conversation real-time with hashtag #CMACricket.
Cricket Releases CMA Music Festival Playlists
In addition to providing contract-free, unlimited mobile music with Muve Music, Cricket is connecting current Muve Music subscribers with the festivals top country performers with exclusive CMA Music Festival playlists. A Music City Gives Back playlist will feature songs from all of the evening's performing artists including Rodney Atkins, Clint Black, Thompson Square, and Lee Brice. A CMA Music Festival play list will include some of Muve Music's most popular country artists like Taylor Swift, George Straight, Rascal Flatts and more. Special CMA Fest LP Field playlists will be featured daily in the service following the June 7-10th performances.
The Muve Music Service
In January 2011, Cricket Communications became the first U.S. wireless carrier to offer consumers unlimited music as part of a wireless rate plan. For just $65 a month, Cricket customers across the country can now purchase the no contract wireless service that includes unlimited nationwide talk, text, web and unlimited music (full track downloads, ringtones and ringback tones) for their Cricket android smartphone. This innovative product offering is the first music experience designed specifically for the mobile phone; it provides a superior mobile experience with no download fees or monthly music subscriptions – it's all included.
The Muve service was built for customers for whom the phone, not the computer, is the center of their digital life. With Muve Music, Cricket has eliminated the complexity found with other digital music services – there are no cables, no drivers and no synching required. Everything happens over Cricket's nationwide 3G network to deliver a robust music experience to music lovers on the go.
How to get Muve Music
Muve Music is available on the Huawei Mercury, named the best
prepaid smartphone
in America by PC Magazine, January 3, 2012, as well as on the Huawei Ascend II, Samsung Vitality, ZTE Score and the ZTE Chorus at Cricket company-owned stores, online at
http://www.mycricket.com
and through select partner retail outlets. Additional accessories are available for purchase including premium headphones, an audio jack and Bluetooth adapter to connect to home and car stereos, either wired or wirelessly.
With the ever-growing Muve Music song catalog, customers can choose from millions of songs featuring the hottest artists from thousands of record labels, which are distributed through Universal Music Group, Warner Music Group, Sony Music Entertainment, EMI Music and global rights agency Merlin, as well as independents CD Baby, IODA, INgrooves, The Orchard and TuneCore.
For more information about Muve Music, visit
www.muvemusic.com
, and for Cricket's dynamic device lineup, visit
www.mycricket.com
. To follow Cricket's latest news and updates online, go to Facebook at
www.facebook.com/cricketwireless
and Twitter at
www.twitter.com/cricketnation
.
About Cricket
Cricket is the pioneer and leader in delivering innovative value-rich prepaid wireless services with no long-term contracts serving 6.2 million customers. Cricket offers wireless voice and mobile data services over the latest, high-quality, all-digital 4G (LTE) and 3G CDMA wireless networks. In 2011, Cricket launched its award-winning Muve Music® product, the first music service designed for a wireless phone that now has more than 600,000 customers. Cricket's innovative products and services are available at Cricket branded retail stores, dealers, national retailers and at
www.mycricket.com
. For more information about Cricket, please visit
www.mycricket.com
.
SOURCE Cricket Communications, Inc.
Email Cricket Communications