Catherine Card, Formerly with Zynga, Joins Enkata as Vice President of Product Management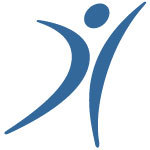 REDWOOD CITY, CA. – June 19, 2012 – Enkata (
http://www.enkata.com
), the leader in customer experience analytics and workforce optimization solutions in the cloud, today announced that Catherine Card has joined the company as Vice President of Product Management. Catherine brings more than 20 years of experience from Netflix, RedEnvelope, PeopleSoft, Noblestar and most recently Zynga, where she served as Director of Product Management.
"It's rare to find an individual who possesses strong management and execution skills with experience in pioneering the business issues that will soon become part of every corporate mission," said Dave Stamm, CEO and President of Enkata. "Catherine shares our vision of improving individual and team performance in functions ranging from accounting to sales by using game theory and healthy competition. At Zynga, she used techniques that are a core part of their DNA –– games and competition to connect people –– to achieve dramatic performance improvements in forum volunteers and paid staff that insured each player got the most out of their gaming experience."
"At Zynga and Netflix, we created whole new methods of customer engagement and end user empowerment, so the opportunity to add my background to Enkata's strong existing product set and provide leadership for the next generation of tools is very compelling. I look forward to unlocking the power of gamification and social collaboration, combined with Enkata's rich history of mining critical data, to optimize people, process and performance," said Card.
At Zynga Catherine focused on the post-acquisition user experience to create, analyze and iteratively refine customer engagement strategies across customer support, community, and social and cloud interactions. Catherine holds a BS in Political Science and a BA in Journalism from San Diego State University.
About Enkata
Enkata is a leader and innovator in cloud-based workforce analytics and workforce optimization. Customers achieve impressive gains in functional areas ranging from the contact center to back office operations to sales while reducing customer effort and transaction processing costs. Enkata's
workforce analytics solutions
capture big data from a wide variety of operational and customer facing sources to improve operational process and employee performance. Fortune 100 companies trust Enkata to examine millions of customer and employee interactions each day ensuring that each is delivering value to the organization and to the customer. For more information, please visit
www.enkata.com
.