Chlorella Fella Premium Quality Chlorella & Spirulina Hits Amazon.com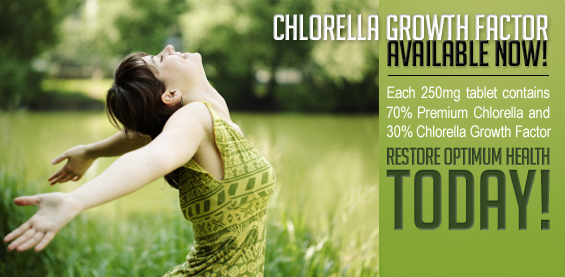 Taipei, Taiwan, June 26th, 2012 - The Chlorella Fella today announced that their premium range of quality Chlorella and Spirulina products is now available on the Amazon.com shopping network
here
.
When asked about the decision to partner with Amazon a spokesman for Chlorella Fella said "Almost everyone on the planet has an account with Amazon. We would be silly NOT to offer our products to their customers. People know and trust Amazon and can purchase our products with the security and safety they are used to."
Chlorella Fella products are grown in an unpolluted environment with lots of fresh air and sunshine and absolutely no pesticides. No chemicals are used at any stage of production and the cells are broken using a state-of-the-art method that enhances the digestibility to over 80%.
No binders, fillers or other additives are used in the production of our Chlorella and Spirulina. You get 100% pure product every time. We guarantee it!
Don't just take our word for it. Look what our customers have to say about us.
"I have personally been using Chlorella/CGF Tablets 70/30 for several months to address my health issues and have experienced very positive results. A general feeling of wellbeing, more energy, some weight loss, improved circulation, and an increase in my red cell count are the main benefits I have noticed. Its value as a natural detoxing and cleansing agent cannot be overstated.
Another very important factor is that the body can readily assimilate the Vitamins and Minerals in Chlorella as they are from a natural source rather than synthetically produced as is the norm with many off the shelf supplements which are in themselves regarded by the body as foreign and therefore not assimilated. Highly recommended. - Mike Papp. ~ Australia"
"I have been battling with chronic inflammatory asthma and over toxification. I am a chemist and have recently been exposed to formaldehyde and acetaldehyde and developed a horrible asthmatic sensitivity to ALL fragrances (shampoo, soaps, moisturizers)!
My life was debilitating because I couldn't even go to a meeting for fear of someone wearing cologne. I have been using PCA-Rx to help detox but upon introduction of chlorella, the results have been amazing! My energy is great, my mood is much calmer, my asthma feels almost gone.
I have also started to adopt a more alkalizing diet so that's helping to balance out my body pH. I am going to continue to take chlorella daily and will recommend this product to all friends and family!. - Christine V. ~ Memphis, TN
Head on over to Amazon and purchase your Chlorella Fella Premium Quality Chlorella or Spirulina now -
http://www.amazon.com/shops/BuildaBetterYou
About ChlorellaFella.com
Based in Taipei, Taiwan, The Chlorella Fella has been supplying premium quality Chlorella and Spirulina products since 2009. Their products are totally guaranteed to be free of chemicals, pesticides or any other additives including radiation. They are organically produced with the highest quality standards anywhere. The Chlorella Fella philosophy is getting a premium quality product into the hands of as many people as possible for less cost. That's exactly what they do.
Attachments