Infinitecourses.com launches a Jobs section for Job Seekers in India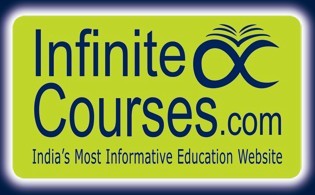 With more than 4 million visitors per month
www.infinitecourses.com
is an authoritative source of information on all education related issues. It is one of the leading education portals on the web today [as per the Alexa and ComScore Rankings]. It covers diverse topics like courses, careers, colleges, universities, distance learning, scholarships, study abroad and many more very comprehensively which makes it one of the best education portal in India.
The Indian education system produces hundreds of pass outs every year in the field of management, medicine, engineering, IT, etc. With the economy on the upswing, the job market in India has opened up many new jobs for a fresher and an experienced professional alike. Taking into account the prevailing uncertainty about job search, Infinite Courses has launched a new dedicated job section on the site. It is a one stop for a fresh graduate and those professionals with work experience looking for job switch. The new section covers jobs ranging from government sectors like bank jobs to private sector like IT, BPO, Hotels, Service sector and Online jobs in India.
A spokesperson speaking on behalf of infiniteourses.com said, "The newly launched job section is aimed at offering a comprehensive job listing besides giving access to previous placements papers of different companies and government jobs. The site also has jobs associated with specific skill sets. Over all a job seeker won't have to waste time surfing from site to site for jobs courtesy our newly launched section". A jobs seeker can upload its resume for free and apply to different jobs online.
Besides the regular sought information related to education sector, the site also offers information about courses in IT, animation, certifications and many more which will help the job seekers to increase their skills by pursuing these courses. So if you are a fresher looking for that elusive first break or an experienced professional eager for a job switch head towards
http://www.infinitecourses.com/Jobs-in-India.aspx
today!
Email Infinitecourses.com