TUNE INTO A GREAT VALUE SUMMER HOLIDAY WITH EUROCAMP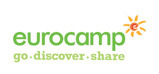 Why not combine a tranquil beach holiday with a feast of musical entertainment this July and head to the south of France with
Eurocamp
, where seven nights in the Langudoc are on offer from just £1,082 per family?
Staying at the holiday specialist's Le Beach Garden parc on the Marseillan Plage, music loving families will be ideally placed to make the most of the Radio France and Montpellier Languedoc-Roussillon Festival – a musical extravaganza which runs until Friday 27 July with free concerts on offer throughout the city and surrounding areas.
As well as the musical discoveries, there are adventures galore to be had in this rich and diverse region – from the taste of the unspoilt Mediterranean on offer in Sète, to the walled city of Carcassonne – the largest of its kind in Europe. Not to mention, of course, the region's gastronomy, offering local specialities including the rustic stew – Cassoulet, and Crème Catalane – an indulgent dessert.
Meanwhile, back on-parc and Le Beach Garden provides a haven of peace and quiet along the bustling Marseillan Plage, with direct access to a sandy beach and surrounded by a nature reserve. The lagoon style pool complex is the ideal spot to cool off after a day's exploring and enjoy a relaxing swim.
A seven night
self catering holiday
at Le Beach Garden arriving 21 July 2012 and staying in a 2 bedroom Horizon mobile home (sleeps seven, maximum six adults) with air conditioning and decking, costs from £1,082 per party, including a 25 per cent discount.
Ferry crossings and fly-drive packages can be arranged through Eurocamp at a supplement.
For further information on Eurocamp, please call 0844 406 0552 or visit eurocamp.co.uk.
For further press information, please contact:
Rachael Howarth or Alexandra Clough at Amaze PR on 0161 242 5672 or email
r.howarth@amaze.com
/
a.clough@amaze.com