Small Business Hits the Big Screen: Family-Owned Workshop in Northwest Ohio Provides Props for Upcoming Hollywood Film, Twelve Years a Slave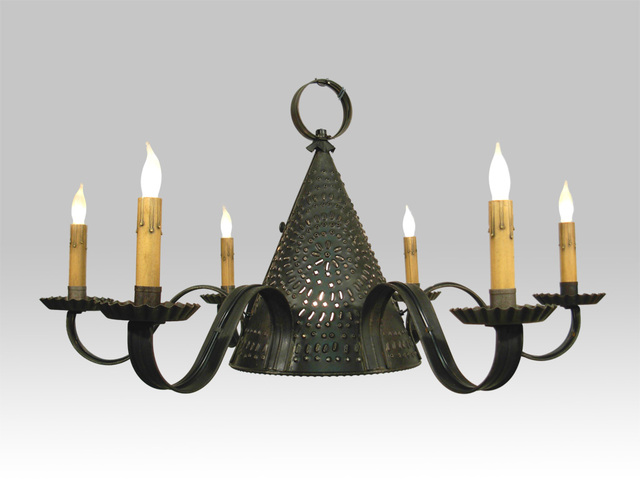 Cridersville, Ohio, July 4, 2012 –
Katie's Colonial Lighting
, a small, home lighting manufacturer in northwest Ohio recently received an order for a number of replica antique light fixtures from a Hollywood production studio. The fixtures are intended for the set of the upcoming movie, Twelve Years a Slave, to be released in 2013.
According to the Internet Move Database (IMDB), Twelve Years a Slave is the story of "A man living in New York during the mid-1800s [who] is kidnapped and sold into slavery in the Deep South." It is based on the true story of Solomon Northup, whose personal account of his experiences is chronicled in a book by the same name.
The agent of the production company also said that Alice Baker, the set director for Twelve Years a Slave, has used KCL products in other movies she has helped direct. He did not name the films, but KCL light fixtures can be spotted in a number of blockbusters, including The Alamo, National Treasure, The Patriot, Tom Hanks' John Adams mini series, and many more.
When asked why he thinks movie producers are so keen on KCL fixtures, owner and operator Rich Lavy responded, "Authenticity, affordability, and the fact that they are American made and made by hand." "They also seem to like that we do custom orders," he added. Usually KCL products are electrified for use in the average consumer's home, but the studio in question requested that these particular chandeliers and sconces be made for burning candles rather than electricity. "This is pretty typical when we receive orders from production studios," Mr. Lavy said.
For more information, or to schedule an interview, please contact Daniel Arant at 419-371-3631 or
webmaster@katieslighthouse.com
Katie's Colonial Lighting began in 1983, when Katie Lavy, a single mother of two, took to hammering out reproduction tin lights and other trinkets to support her family. Today, the company employs nearly 20 people in the small town of Cridersville, Ohio, and sells a variety of handmade wood and metal chandeliers, lamps, and more at
www.katieslighthouse.com
Email Katie's Colonial Lighting