New Highway in India Makes Taj Mahal A Day Trip From Delhi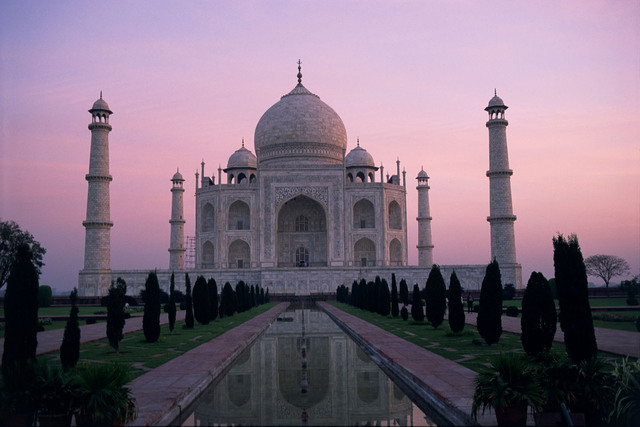 Boulder, CO. July 10, 2012 - All roads no longer lead to Rome. As of June 2012 one of the most anticipated roads in Asia will lead straight to the Taj Mahal.
India has completed construction on the brand new Yamuna Expressway, a six-lane highway that leads directly from the capital Delhi to Agra, home to the legendary Taj Mahal, widely considered the most beautiful structure on Earth.
Rarely has one road been so widely welcomed "It's the equivalent of having a direct flight between Denver and Munich, as opposed to having three flights with connections. It drastically cuts the travel time and hassle," says Eric Kareus, Senior Destination Manager at Asia Transpacific Journeys, the top American operator of tours to India. "It's a huge development."
Prior to the new highway being built, it was always necessary to spend an obligatory night-or sometimes two-in Delhi for those travelers wanting to see the Taj Mahal, which, according to Kareus, is more or less everyone. International and domestic flight times never dovetailed with the high-speed train schedule, which departs at dawn, making it necessary to overnight in Delhi. The new highway makes it possible to depart for Agra at any time, morning, noon or night.
"On its own one road doesn't sound like much, but in terms of planning itineraries in India it is a massive improvement. Over the years I've had many travelers simply decide to forego the Taj because they did not want to sacrifice an entire day of a two-week trip. Now I can offer them a great, logistically easy option," says Kareus.
Asia Transpacific Journeys is considered the India travel experts. They have run tours to India for the Harvard Museum of Natural History, the World Wildlife Fund, and university alumni associations.
For those travelers seeking an in-depth India tour that features the Taj Mahal, as well as other iconic sights in India, visit
www.asiatranspacific.com
or call (800) 642-2742.
Email Asia Transpacific Journeys