Ziliot International Launches Ziliot.com a business discovery network Promoting Business Connectivity with trade and industry associations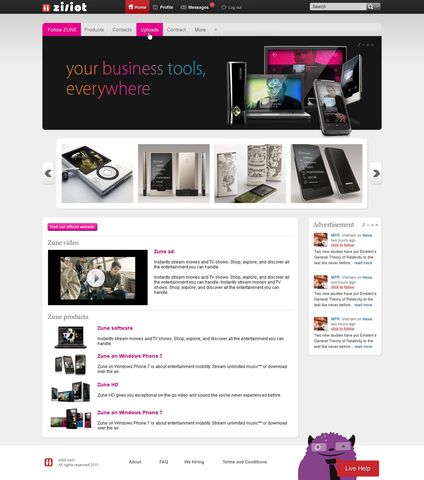 This business network,
Ziliot.com
, enables businessmen and professionals to broadcast their services and specializations to increase client reach and improve searchability. Also, this innovative platform allows members of organizations to be found by businesses and organizations from overseas, such as from Africa, Asia countries, South America and in Eastern Europe.
"Already there are too many websites and finding members of organizations to do business with has never been made simple," said Aniekan Okono, Founder of Ziliot International LTD.
Member companies have begun using the site to display their products and services with considerable results. Members express their appreciation for Okono's idea. "There is currently an unmet need to reach emerging markets, and without a service like Ziliot.com, it is really hard to find credible business partners," exclaimed Mikko A., an entrepreneur member.
To learn more about Ziliot International LTD and to register as member, Visit the website
www.Ziliot.com
.
About Ziliot.com
Ziliot.com is a business discovery network where manufacturers can discover wholesalers and distributors for their products. Ziliot.com enhances the engagement experience that manufacturers need to connect with retailers, distributors, agents by providing rich features for business networking, B2B e-commerce, business opportunities and target marketing tools all in one platform. This business network provides a semi version of the company`s websites, a reason to connect on the Internet in order to increase sales possibilities and to engage with credible partners and contacts from emerging markets due to the verification of user accounts.
Aniekan Okono founded the company in 2011 after discovering the difficulties in getting credible business contacts from emerging markets.
Email Ziliot International Oy