Nine Ways to Protect Your Child From Sexual Abuse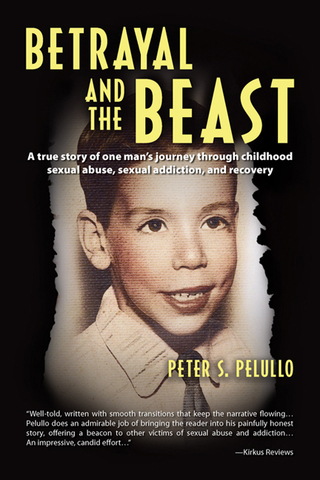 (Plymouth Meeting, PA)-With growing public awareness that child sexual abuse is far more prevalent than previously believed, many parents are wondering how to protect their kids from sexual predators.
As many as one in three girls and one in seven boys will be sexually abused at some point in their childhood, according to "Stop It Now!," an organization that aims to prevent sexual abuse of children by "mobilizing adults, families and communities to take actions that protect children before they are harmed."
"Parents must be aware of the fact that most sexual abuse cases involve a person the child knows," says Peter S. Pelullo, a frequent guest on the Dr. Drew show and author of the recently released book "Betrayal and the Beast."
In his book Mr. Pelullo focuses on his own journey as a survivor of childhood sexual abuse and sexual predation. For many years he kept hidden and refused to face his own debilitating issues as a survivor-the shame, frustration, multiple addictions, depression, and other influences that directly impacted his life. Finally, at the age of fifty-five, Mr. Pelullo confronted the sexual abuse he endured as a child.
"The effects of childhood sexual abuse can be debilitating and long-lasting," says Mr. Pelullo. "It can result in major psychological, emotional, and physical disorders including substance abuse, depression, sexual dysfunction, eating disorders, and an inability to have healthy, happy relationships."
Mr. Pelullo's personal experience of sexual abuse led him to create the Let Go…Let Peace Come In Foundation, which helps and supports adult victims of childhood sexual abuse throughout the world. The foundation is committed to supporting the Johns Hopkins Bloomberg School of Public Health and its research toward preventing child sexual abuse and improving treatment for survivors of abuse.
Here are nine ways parents can protect children from sexual abuse:
* Respect a child's right to say no if he or she is uncomfortable with tickling, hugging, or kissing.
* Give children the right to privacy when they go to the bathroom, dress, bathe, and sleep.
* Alert your kids to tell you if anyone touches their private parts.
* Explain the dangers of keeping secrets.
* Make it easy for your kid to come to you with problems.
* Let your kid know you are there to defend, protect, and keep him or her safe.
* Be aware of your child's web cam and e-mail exchanges and online explorations.
* Watch out for inappropriate sexual behavior toward kids by adults and older kids; don't hesitate to discuss or intervene when you are aware of that behavior.
"Parents have a responsibility to protect their children from this crime wave of sexual predation and sexual abuse," says Mr. Pelullo. "Don't wait until you see a problem. Start taking actions today."
Peter S. Pelullo was the founder of Philly World Records and owner of a premiere recording studio in the '70s, where he worked with the Rolling Stones, Evelyn "Champagne" King, Harold Melvin and the Blue Notes, Cashmere, and Eugene Wilde. He is now an entrepreneur and financier focusing on technology startups. During his journey in recovery, he created the Let Go…Let Peace Come In Foundation, which supports adult victims of childhood sexual abuse throughout the world.
For more information contact Gretchen Paules at
gp@icminc.net
or visit
www.letgoletpeacecomein.org
.