Scholarships for NFP Directors: Perpetual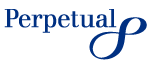 Recognising that NFP boards often consist of individuals with limited governance experience, the
Perpetual Foundation
, the JS Love trust and Australian Scholarships Foundation (ASF) created a partnership to provide training to 400 directors and chairmen of charitable NFP organisations.
Participants completed either The Not-for-Profit Board or The Not-for-Profit Chairman courses, part of the
Australian Institute of Company Directors
' In Focus portfolio, in various locations around Australia over three months in 2011 or 2012.
The high level of interest in the scholarships demonstrates the need for such an education program: more than 1,400 NFP directors applied.
According to Andrew Thomas, general manager of philanthropy at Perpetual, the Perpetual Foundation has a strong focus on building capacity in the NFP sector. "We believe that specific and targeted training opportunities offer an excellent way for board members to enhance their leadership skills and ultimately provide better outcomes to the community," he says.
According to the Productivity Commission, there are over 600,000 Australian NFP organisations, which means there is a large number of directors operating in this diverse and growing sector. The time spent in their roles and performing their duties is often broadly comparable to that spent by directors in the for-profit sector.
Kenneth Deacon MAICD, chairman of the
Deaf Society of NSW
, observes: "As a board member of a NFP, we give our time freely. However, NFPs are still in business and all the problems associated with running a business fall on the shoulders of the directors."
The experience of Terry Fewtrell, chairman of OzHelp Foundation, is typical of many of those who received a scholarship for the program. "I've only recently become the chairman of the organisation and when I heard about the opportunity, I thought I would be doing the right thing by the organisation by getting myself as well-equipped as I could."
This initiative is particularly timely, as the NFP sector gears up for a new statutory authority - the Australian Charities and Not-for-Profit Commission (ACNC) – which comes into effect in October 2012.
According to Amy Lyden, CEO of ASF, "Education is vital to building capacity in the NFP sector. Company Directors has an excellent reputation for delivering directorship education and is highly valued across the business and NFP sectors. When the ACNC begins, there will be an even greater need for NFP boards to operate more professionally. Leaders in the NFP sector know this and are keen to run more effective boards."
Henry Bosch AO FAICD was the facilitator of The Not-for-Profit Chairman courses, observes: "NFP boards face some special problems: dealing with volunteers, CEOs who are less well paid and less experienced, directors who represent factions of the membership and sometimes, directors who are directly elected by the membership."
Participants generally welcomed the chance to boost their skills at no cost to their organisation.
Claire Wivell Plater MAICD, chairman of
Holdsworth Street Community Centre
, notes: "Most NFPs don't have the budget to provide board training. Many people use NFP board membership as a way to gain board experience and have had little or no training or experience. Alternatively, they may be committed and concerned individuals who also have no governance experience. This program bridges that gap."
Chairman of the
Benevolent Society
, Sam Weiss FAICD, found The Not-for-Profit Chairman course enormously useful and has already thought of numerous ways to put what he learnt to good use.
"There was much to be gained from the course for my work on listed company boards as well. NFP chairmen often need to manage larger boards than in the corporate world and often these boards include nominee and stakeholder directors. NFP organisations can also be driven just as much by passion for a cause as by the need to deliver a service within a budget and boards need to weigh up carefully how to keep all interests in harmony."
This sentiment was echoed by Deacon. "This program provides an invaluable forum for networking with other chairs and CEOs," he says.
"Not only do they bring their NFP experience but the experience of their 'day' job as well. The NFP sector is underrated in that satisfaction can be derived from many aspects: NFPs traditionally are more dynamic in their actual business, but equally stringent with finances. I love it that NFP organisations are normally service providers dealing with real people in the real world and that decisions made can and do have immediate effect and benefit."
The Not-for-Profit Chairman program was recommended to Gavin Somers, chairman of
Ilbijerri Aboriginal Theatre Company
, by his CEO. "As a fairly new chairman I wanted to strengthen my skills in the role and be as effective as I possibly can," he says.
Somers also enjoyed the opportunity to meet other chairman. "Apart from the content of the training, which points out the chairman's responsibilities, the additional sharing of best practices by other chairmen in the room was highly valuable."
For Graham Ford MAICD, president of
Surf Life Saving Australia
, the most valuable part of the program was "the experience and sound advice of the facilitator, who was a high profile chairman."
Reid McNamara, the chairman of Bikes for Humanity, particularly enjoyed the opportunity to meet others facing the same issues as himself.
He says: "There is a lot to learn in board practice and in chairing boards and I've found meeting a group who are already working on boards to be really useful. I found the key content itself to be really concise and well delivered, so I think for me it was very relevant."
Bosch concludes: "The Perpetual Foundation and JS Love trust have made a great contribution to the NFP sector by funding these scholarships and I have no doubt that many NFPs will be better governed as a result."
About Perpetual Philanthropic Services
Perpetual is one of the largest managers of private charitable foundations in Australia, with $1.1 billion in funds under management (as at 31 Dec 2011). Perpetual manages
charitable trusts
and endowments – including Private Ancillary Funds
(PAFs)
and the Perpetual Foundation – for over 540 clients, supporting medical, social, environmental, religious, cultural and educational causes.
Perpetual Philanthropic Services is part of Perpetual Private, which advises clients on $8.1 billion of funds (as at 31 Dec 2011). The Perpetual Private team of experts offer tailored advice and services and can help clients fulfill their charitable intentions.
Email Perpetual Australia