Xcellimark Launches Redesigned & Expanded Website for Cooking Culinary Arts Schools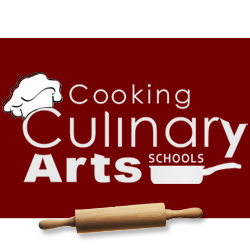 Xcellimark recently redesigned and expanded the culinary arts school directory website
www.cooking-culinary-arts-schools.org
to make it easier for aspiring chefs and hospitality management students to
find top culinary arts schools
and hospitality management schools for different types of degrees and programs such as:
Culinary Arts Programs
Baking & Pastry Arts
Professional, Personal and Executive Chef programs
Catering
Le Cordon Bleu Programs
Online Culinary Degrees
Hospitality Management
Hotel Management
Restaurant Management
Travel & Tourism
Event Planning
New updated navigation allows website visitors to not only choose the type of program they are looking for but they can also locate culinary arts schools by state or by cities from any page on the website. There is also a Quick Degree & Location Finder on the home page that helps visitor's quickly search for a culinary school by Type of Program, Degree Type or Location.
Xcellimark is also helping Cooking-Culinary-Arts-Schools.org get social. Individuals thinking about a career in culinary arts or hospitality management can access any one of the social profiles of
www.cooking-culinary-arts-schools.org
for additional information and inspiration. There is an
active blog that publishes articles every weekday
with information to help users determine the right culinary degree, cooking career or hospitality management career for them, a
Pinterest
account with images of recipes and cool cooking gadgets, and a
YouTube channel
featuring recipes and cooking demos from popular cooks.
"We are excited about how easily potential students in culinary arts and hospitality management can find the perfect school or college for their degree type, location and personal circumstances with this new website. Cooking-Culinary-Arts-Schools.org has a remarkably comprehensive listing of culinary arts schools and hospitality management schools to meet the needs of any student," said Nancy Lambert, Vice President of Xcellimark.
About Xcellimark
Xcellimark is an award-winning Internet Marketing firm based in Orlando, Florida. Xcellimark specializes in web design and development, search engine marketing and rich media, providing clients with the means to receive qualified sales leads using a skilled online conversion process. Through their unique approach to Internet marketing, Xcellimark has significantly increased its client's qualified sales inquiries and has helped clients grow their businesses. For more information on how Xcellimark can help you improve your bottom line, contact Scott Lambert at 407-678-3062 or visit
www.xcellimark.com
About Cooking Culinary Arts Schools
www.Cooking-Culinary-Arts-Schools.org
is a comprehensive directory of culinary colleges, cooking schools, hospitality management schools, and online education resources and opportunities primarily geared towards individuals interested in turning their passion for cooking and hospitality into a career and obtaining better job opportunities in the culinary arts or hospitality field. To connect with Cooking Culinary Arts Schools, visit us on any one of our social media profiles:
Check Out Our YouTube Channel