Green-Energy-Products.com, LLC Receives Special Recognition from the U.S. Department of Energy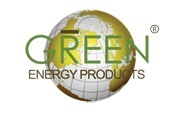 John Novar, founder of Green-Energy-Products, is proud to announce that his company has been selected by the U.S. Department of Energy (DOE) to receive Special Recognition for their support of DOE's LED Lighting Facts program. The LED Lighting Facts program showcases LED products from manufacturers who test their products according to industry standards and report performance results to DOE.
Green-Energy-Products was announced as a Special Recognition recipient on July 18, 2012 at the DOE's Solid-State Lighting Market Introduction Workshop in Pittsburgh, Pennsylvania.
Green-Energy-Products received this recognition as a result of their active efforts to inform manufacturers about the LED Lighting Facts program and encourage them to submit their products for LED Lighting Facts labels prior to being evaluated. As a full-service clean energy solutions distributor, Green-Energy-Products ensures that each LED product that they sell features an
LED Lighting
Facts label so that customers can have confidence that the energy efficient lights that they purchase will perform as advertised
.
More About Green-Energy-Products
Green-Energy-Products is a leading green technology provider and
energy efficiency consultancy service
that specializes in helping the Hospitality industry, Commercial businesses , and Government reduce energy consumption. As an energy efficiency consultant, they offer a gradual, systematic approach to energy consumption reduction by suggesting modest, measurable changes to a Hotel, Condominium office building or home using advanced green energy technologies, such as smart thermostat systems.
Green-Energy-Products also offers a full suite of clean energy reducing products, with a quick return on investment, please visit our website at
http://green-energy-products.com
Email Green-Energy-Products.com, LLC