Poetry-inspired novel 'Five Bells' wins prestigious Kibble Award: Perpetual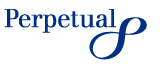 Perpetual
today announced Gail Jones as the 2012 winner of the Kibble Literary Award, worth $30,000, for her novel Five Bells.
The Award recognises the work of an established author and is one of two categories in the
Nita B Kibble Literary Awards
for Women Writers, which support outstanding Australian female literary achievement.
Favel Parrett received the $5,000 Dobbie Literary Award for a first time published author for her novel Past the Shallows. Both Awards were presented today at the State Library of New South Wales.
Andrew Thomas, Perpetual General Manager, Philanthropy, congratulated the winners on their contribution to Australian arts. "As trustee of the charitable trust funding the Awards, Perpetual congratulates the 2012 winners as well as those shortlisted. Their inspirational work is great testament to Australia's narrative ability," he said.
Mr Thomas added: "A limited number of opportunities exist to specifically acknowledge Australian female writers, so these Awards provide an opportunity to recognise some of the nation's best creative talent.
"Since their inception, the Kibble Awards have contributed to the careers of many respected female authors, including Geraldine Brooks, Drusilla Modjeska and Helen Garner. It is a pleasure to play a supportive part in this prestigious event."
Established in 1994 through the bequest of Australian librarian, Ms Nita May Dobbie, the Awards seek to give female writers a more prominent voice.
Chair of the judging committee Professor Robert Dixon of the University of Sydney said the standard of this year's entries was exceptionally high. "The winning novels are compelling and illustrate the high quality and value of contemporary Australian literature," he said.
"Five Bells is Gail Jones' first novel since her move to Sydney in 2008 and is inspired by Kenneth Slessor's famous poem about Sydney Harbour. Readers are invited to share Jones' homage to the city of Sydney and to explore the diverse histories of the story's key characters. Jones' characterisation of Sydney is an elegant and essential part of the novel's emotional pull."
Prof Dixon said: "Dobbie Award winner Favel Parrett's novel is a superbly written, raw and realistic story. She successfully paints a moving account of the emotions that exist in a Tasmanian fishing family.
"I would like to congratulate both winners on their beautiful work."
To be considered, Australian women writers must have published a fiction or non-fiction work classified as life writing in the twelve months prior to the granting of the Awards. The stories must also be about, or connect to, life in Australia, and may include novels, autobiographies, biographies, literature or stories that embrace a strong personal element.
The trust behind the Awards was established with just under $400,000 and is managed by Perpetual. Today, it is worth more than $600,000 and has provided more than $450,000 in grants through the Kibble Awards.
The 2012 judging panel included Prof Dixon, Maggie Patton of the
State Library of New South Wales
, and Jean Bedford, novelist and creative writing teacher at the
University of Technology
, Sydney.
Other writers shortlisted for the 2012 Kibble Literary Award for established authors were Gillian Mears for Foal's Bread and Charlotte Wood for Animal People. In addition to Ms Parrett, Amy T Matthews, for End of the Night Girl, and Leah Swann, for Bearings, were shortlisted for the Dobbie Literary Award.
Appendix
Kibble Literary Award - synopses of the winning work
Gail Jones - Five Bells (Random House)
On a radiant day in Sydney, four adults converge on Circular Quay, site of the iconic Opera House and the Sydney Harbour Bridge. Crowds of tourists mix with the locals, enjoying the glorious surroundings and the play of light on water. But each of the four carries a complicated history from elsewhere; each is haunted by past intimacies, secrets and guilt: Ellie is preoccupied by her sexual experiences as a girl, James by a tragedy for which he feels responsible, Catherine by the loss of her beloved brother in Dublin and Pei Xing by her imprisonment during China's Cultural Revolution. Told over the course of a single Saturday, Five Bells describes four lives which chime and resonate, sharing mysterious patterns and symbols. A fifth figure at the Quay, a barely glimpsed child, reminds us that some patterns are imprecise and do not resolve. By night-time, when Sydney is drenched in a rainstorm, each life has been transformed. Five Bells is a novel of singular beauty and power by one of Australia's most gifted novelists.
Dobbie Literary Award - synopses of the winning work
Favel Parrett - Past the Shallows (Hachette Australia)
Hauntingly beautiful and told with an elegant simplicity, this is the story of two brothers growing up in a fractured family on the wild Tasmanian coast. The consequences of their parents' choices shape their lives and ultimately bring tragedy to them all.
Harry and Miles live with their father, an abalone fisherman, on the south-east coast of Tasmania. With their mum dead, they are left to look after themselves. When Miles isn't helping out on the boat they explore the coast and Miles and his older brother, Joe, love to surf. Harry is afraid of the water.
Everyday their dad battles the unpredictable ocean to make a living. He is a hard man, a bitter drinker who harbours a devastating secret that is destroying him.
Unlike Joe, Harry and Miles are too young to leave home and so are forced to live under the dark cloud of their father's mood, trying to stay as invisible as possible whenever he is home. Harry, the youngest, is the most vulnerable and it seems he bears the brunt of his father's anger.
About Nita May Dobbie
Nita Dobbie established the Nita B Kibble Literary Awards for Women Writers in recognition of her aunt, Nita Kibble, who raised her from birth after her mother died.
In the late 1800s, Miss Kibble had successfully answered an advertisement for a junior assistant at the Public Library of New South Wales, when her signature was taken for a man's. She later became the first woman to be appointed a librarian with the State Library of New South Wales and held the position of Principal Research Officer from 1919 until her retirement. Throughout her career she worked hard to raise the status of the library profession and was a founding member of the Australian Institute of Librarians.
Miss Dobbie followed her aunt into the library profession and recognised the need to foster women's writing in the community and so established the Awards, named after her inspirational aunt, through her will.
About Perpetual Philanthropic Services
Perpetual is one of the largest managers of
private charitable foundations
in Australia, with $1.1 billion in funds under management (as at 31 Dec 2011). Perpetual manages
charitable trusts and endowments
– including
Private Ancillary Funds (PAFs)
and the Perpetual Foundation – for over 540 clients, supporting medical, social, environmental, religious, cultural and educational causes.
Perpetual Philanthropic Services
is part of Perpetual Private, which advises clients on $8.1 billion of funds (as at 31 Dec 2011). The Perpetual Private team of experts offer tailored advice and services and can help clients fulfill their charitable intentions.
Email Perpetual Australia