African American EEO Software Inventor to Start Employer Association to Address EEO Compliance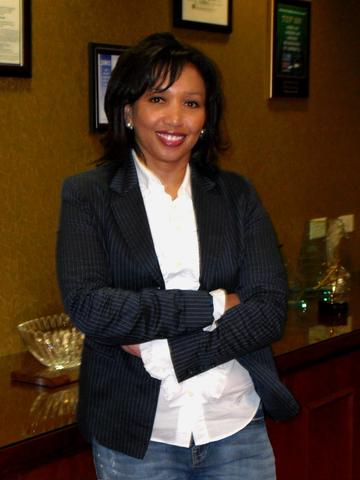 President Of Bashen Corporation To Start Employer Association
Houston, Texas (July 31, 2012) –
Bashen Corporation
today announces that Janet Bashen, President and CEO of Bashen Corporation, has devised a plan to start a non-profit employer association, EEOLink. EEOLink comprises members from the private and federal sectors. EEOLink's mission is to provide its employer members with EEO compliance guidance and diversity strategies. Ms. Bashen will act as Executive Director of EEOLink. The decision to establish an employer association was preceded by many years of research and planning. Ms. Bashen, a self-described "girl of the segregated south", has dedicated her life to trying to understand our country's struggle with racial issues, which is illustrated by last year's EEOC annual report that showed a significant increase (nearly 100,000) in discrimination complaints with private employers. According to the EEOC's report, race and retaliation made up over 60 percent of all claims filed.
EEOLink will focus on its member's strategic goals and EEO compliance efforts. Members will have access to Bashen's software, LinkLinePlus, for EEO compliance reporting and case management. Conflict Bridge is EEOLink's Alternative Dispute Resolution program designed to resolve pre-litigation complaints through mediation. EEOLink will strengthen each member with its continual learning opportunities through the EEOLink Training Institute, delivering education, innovation and collaboration. With EEOLink, members will also have a team of expert consultants trained to assess EEO risks and offer advice and best practices to facilitate and foster EEO compliance. Bashen will publish research papers and white papers regarding EEO and diversity, as well as analyze statistical data from the EEOC.
The membership drive for EEOLink is scheduled to commence October 2012 and Ms. Bashen anticipates over 50 major corporate and federal agency members by the end of the quarter. EEOLink will host membership forums each year on February 12th.
About Bashen Corporation:
For nearly 18 years, Bashen has provided employers with EEO compliance administration services, which include EEO investigations, training, affirmative action planning, diversity strategies, alternative dispute resolution, risk management and most importantly its flagship software, LinkLine, U. S. Patent No. 6,985,922 B1. LinkLine enables organizations to manage complaint investigations by centralizing and streamlining the entire investigative process, while facilitating a paperless communication and electronic case and document file. Bashen has successfully investigated and managed nearly 20,000 EEO complaints, ranging from simple workplace disputes to systemic claims. Hundreds of clients, including Fortune 500 companies, non-profits, federal agencies, educational institutions, and insurance carriers, have benefited from Bashen's valuable expertise and innovations. Bashen Corporation is headquartered in Houston, Texas, and has an office in Washington, DC.
For additional information on Bashen Corporation's services, please contact Tiffany Dillard, Esq., Senior Consultant, Bashen Corporation at (800) 994-1554 Email:
tdillard@bashencorp.com
.