African American EEO Software Inventor Files Patent Infringement Lawsuit Against Micropact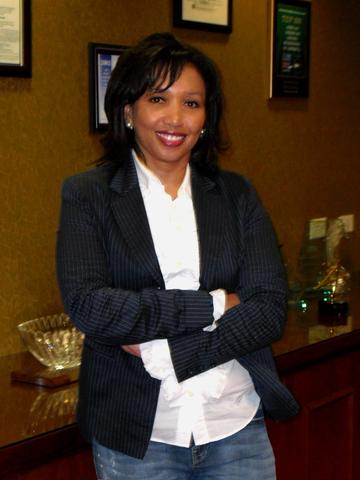 Houston, Texas (July 31, 2012) – Officials at Bashen Corporation (Bashen) today announce that they have filed a lawsuit against Virginia based MicroPact Inc. for patent infringement of Bashen's EEO case management software, LinkLine. The Patent 6,985,922 entitled Method Apparatus And System For Processing Compliance Action Over A Wide Area Network. The Lawsuit was filed on July 3, 2012, in the United States District Court for the Southern District of Texas (Houston Division), Civil Action No.12-CV-1566.
Janet Bashen is founder and President of Bashen Corporation, a human resources consulting firm with a market niche in Equal Employment Opportunity compliance. Bashen Corporation is an innovator for EEO compliance solutions. In 2001, Ms. Bashen anticipated the need for a more organized approach to EEO compliance and case management. Bashen responded with LinkLine, a web based application for EEO case management. In January 2006, Ms. Bashen entered into an elite group of African American inventors when she was awarded a patent for LinkLine.
"Competing in the marketplace is a part of business and our intellectual property and technological innovations set us apart from the competition. We have an unwavering commitment to protect what we conceived and developed. MicroPact's website boasts that MicroPact has sold the infringing software, icomplaints and entellitrak, to federal agencies, educational institutions, as well as Fortune 500 companies. MicroPact is targeting a greater share of the commercial market. The lawsuit is our first step in protecting Bashen's invention."
Janet Bashen
About Bashen Corporation:
For nearly 18 years, Bashen has provided employers with EEO compliance administration services, which include EEO investigations, training, affirmative action planning, diversity strategies, alternative dispute resolution, risk management and most importantly its flagship software, LinkLine. LinkLine enables organizations to manage complaint investigations by centralizing and streamlining the entire investigative process, while facilitating a paperless communication and electronic case and document file. Bashen has successfully investigated and managed nearly 20,000 EEO complaints, ranging from simple workplace disputes to systemic claims. Hundreds of clients, including Fortune 500 companies, non-profits, federal agencies, educational institutions, and insurance carriers, have benefited from Bashen's valuable expertise and innovations. Bashen Corporation is headquartered in Houston, Texas, and has an office in Washington, DC.
For additional information on Bashen Corporation's services, please contact Tiffany Dillard, Esq., Senior Consultant, Bashen Corporation at (800) 994-1554 Email:
tdillard@bashencorp.com
.