New Jersey Plastic Surgeon Now Performing Nipple Correction Surgery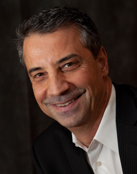 Board-certified plastic surgeon Dr. Evdokimow is pleased to offer nipple correction surgery to New Jersey plastic surgery patients who are unhappy with the appearance of enlarged, asymmetric or inverted nipples.
Nipple correction surgery is performed as an outpatient procedure under the care of Dr. David Evdokimow. Using sophisticated surgical techniques, Dr. Evdokimow is able to reshape the nipple, and evert it, producing a more natural, attractive appearance.
The average nipple correction surgery time is about one hour, although this can vary based on the type of condition that is being treated. Dr. Evdokimow is an experienced breast reconstruction who has received specialized training in microsurgery. This experience and training, as well as the use of the most advanced techniques and technology allow him to create beautiful, natural-looking results for his
New Jersey nipple correction surgery
patients.
Dr. Evdokimow understands that the appearance of the breast can have a significant impact on a patient's self-confidence, and is proud to offer nipple correction surgery to both men and women who are unhappy with their breast appearance. During a comprehensive nipple correction surgery consultation, Dr. Evdokimow evaluates the breast tissue and works with patients to determine their best treatment options. He hopes that offering this treatment will entice more patients to finally seek the treatment they have been putting off.
More about Dr. Evdokimow
Dr. Evdokimow is a board-certified plastic surgeon, specializing in breast surgery including breast lift, breast reduction, breast reconstruction, nipple correction and
breast augmentation in New Jersey
. He is well known and respected by his peers and patients alike, and has presented work at international events including the 41st Annual Meeting of American Society of Plastic Surgery. He has also been named as one of "America's Top Doctors" by Castle Connolly. Some of the other procedures that he offers include rhinoplasty, browlift and
facelift in New Jersey
. He is also a gifted
New Jersey liposuction
surgeon. To learn more about the procedures Dr. Evdokimow performs, including your options for nipple correction surgery, contact his practice at 908-221-1136.
Email Dr. David Evdokimow