Total Recall Workout Delivers Total Results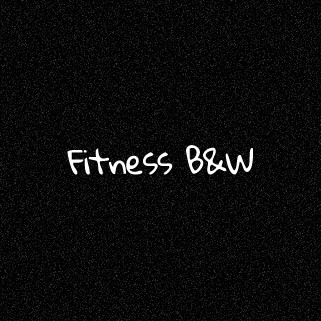 Total Recall hits the box office today with a lot of hype. And so do the workouts.
The stars of the cast haven't always been into working out and being fit. Some have, some haven't.
So, what was the Totall Recall workout?
Although the actors don't give specific details as to exactly what they did, fitness bloggers around the web are willing to offer their take on a workout plan to get similar results.
"The stars' workout no doubt produced some great results. Obviously, just guessing what they did isn't going to do much good. What really matters is their determination and commitment. When it comes to getting truly fit you have to stick with a workout and diet to see results. With that said, I will give some advice and a good starting point to getting results." says Kevin from Fitness B&W
"First of all, the women in the film look great. I think they always have though. To get a fit physique like their's
checkout this article on how women should lift weights
. Now for guys …
As we can see, the look that the actors in the movie have isn't "overdone." They aren't extremely buff or extremely ripped. Instead, they sport a healthy, muscular physique without any extra fat covering up their hard work. To build the "Hollywood look" as
Rusty Moore refers to it in his workout
, I suggest weight training 3-4 times per week. And depending on how much fat you want to lose, a combination HIIT cardio and low intensity cardio will get you great results. For the weight lifting aspect, you should pick two exercises that you like for each muscle group. Once you have those down a solid 5x5 workout or even a reverse pyramid workout will build the ideal amount of muscle density and size." - says Kevin
According to Kevin's recommendation, a workout to build a body like that of the actors in Total Recall could look something like this:
Day 1 – Chest & Triceps
5x5 Incline Dumbbell Press
5x5 Incline Barbell Press
5x5 Skull Crushers
5x10 Diamond Pushups
Day 3 – Back & Biceps
5x5 Pull Ups
5x5 Bent Over Rows
5x5 Standing Barbell Curls
5x5 Seated Dumbbell Curls
Day 5 – Legs & Core
5x5 Front Squats
5x5 Straight Leg Deadlifts
3x10 Hanging Leg Raises
Planks - up to 5 minute holds
For the cardio portion of the workout, one could either add this at the end of each day's workout or focus on cardio on days two and/or four. A good place to start is to do 10-15 minutes of HIIT on a treadmill or bike and to then follow that up with 20-30 minutes of low intensity cardio such as walking or riding a bike. For a more in-depth look at cardio training, checkout this course on
mastering the skill of losing body fat
.
Really, this is just scratching the surface of what a complete program could look like. While a traditional workout like the 5x5 is absolutely great, there are situations where one would need to do a different type of workout. Depending on the body type, it might be more beneficial to focus on a set and rep scheme that builds a little more muscle mass or a set and rep scheme that creates a harder and more dense muscle.
Ultimately, it's important to remember that not everyone is the same and not everyone responds the same to one type of workout routine. Even if there was an "official" Total workout routine doesn't mean everyone would get the same results.
In addition to working out, diet is also just as crucial. When eating an excess amount of calories and simple carbs losing fat is virtually impossible. Make sure to eat a healthy and moderate diet.