New Jersey Plastic Surgeon Offering Competitive Financing Plans for Cosmetic Surgery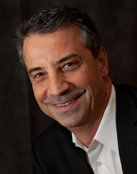 Premier New Jersey plastic surgeon Dr. David Evdokimow is pleased to announce a range of financing options to help make cosmetic surgery costs affordable to all of his NJ patients.
Dr. Evdokimow now accepts CareCredit® Financing, the nation's leading patient payment program. He is also happy to offer individualized payment plans through his own office so that all patients seeking to have
plastic surgery in New Jersey
can afford it.
The CareCredit® card will allow Dr. Evdokimow's patients to receive the cosmetic care they need, but pay for the treatment over time with low monthly payments. This financing option features several no-interest promotions, making cosmetic treatment more affordable than ever. Dr. Evdokimow and his staff hope that the addition of this financing option will help patients who have previously been hindered by financial constraints. Patients interested in applying for CareCredit® financing can apply directly on Dr. Evdokimow's website, located at
www.drevdokimow.com
.
Patients interested in developing a more tailored payment plan through Dr. Evdokimow's office are encouraged to meet with Dr. Evdokimow's office staff to discuss the details. Not only are these payment plans are affordable, they are also very helpful, as most cosmetic procedures are not covered by insurance unless they are medically necessary.
Other options patients have when paying for plastic surgery in New Jersey include using regular credit cards or obtaining a bank loan. Dr. Evdokimow's staff is knowledgeable about all of the options patients have when it comes to financing plastic surgery. They are available to answer any questions or concerns patients may have.
More about Dr. David Evokimow
Dr. Evdokimow is a well-respected and experienced plastic surgeon with years of experience helping New Jersey patients attain the look they've always wanted. Dr. Evdokimow offers both cosmetic and reconstructive plastic surgery procedures. His training in microsurgery has given him precise surgical skills and attention to detail. Among the patients he treats more often are
New Jersey breast implants
, breast lift and mommy makeover patients. He is also a gifted
New Jersey facelift
and
rhinoplasty
surgeon. To learn more about Dr. Evdokimow, or to schedule a consultation at his practice, contact him at 908-221-1136.
Email Dr. David Evdokimow