New Jersey Plastic Surgeon Dr. Evdokimow to Offer FDA-Approved "Gummy Bear" Breast Implants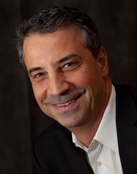 New Jersey plastic surgeon Dr. David Evdokimow is pleased to announce that he will now offer Sientra's Silimed-brand silicone breast implants, also known as "gummy bear" breast implants, to his New Jersey breast augmentation patients. The implants were recently approved by the FDA.
Formally known as cohesive silicone gel implants, gummy bear breast implants result in a more natural breast shape and feel, allowing women to feel even more confident in their final aesthetic results.
Dr. Evdokimow is dedicated to remaining at the forefront of plastic surgery advancements, and is therefore excited to be one of the first plastic surgeons in New Jersey to offer these breast implants.
Gummy bear implants offer a number of distinct advantages for Dr. Evdokimow's
breast augmentation New Jersey
patients. In addition to producing a more natural breast shape, cohesive silicone gel implants are less likely of wrinkle or fold due to their highly cohesive structure. They are also less apt to rupture and have a lower rate of capsular contracture.
Although these implants only recently received FDA approval (March 2012), Dr. Evdokimow's NJ plastic surgery patients can rest assured that they are safe and effective; they have undergone clinical trials in the U.S. for more than three years and have been used outside the U.S. since 2000.
As an experienced plastic surgeon, Dr. Evdokimow is skilled in the placement of breast implants. He works with his patients to decide which breast implant size and type is best for their aesthetic goals. With the addition of gummy bear breast implants to his practice, Dr. Evdokimow hopes to fulfill the cosmetic goals of even more patients throughout New Jersey.
More About Dr. Evdokimow
Dr. Evdokimow is respected
New Jersey plastic surgeon
, offering a range of cosmetic procedures for the face, body and breast. A board certified Plastic Surgeon, he has been recognized by Castle Connolly as one of "America's Top Doctors." Among the patients Dr. Evdokimow treats more often are
NJ tummy tuck
, liposuction and mommy makeover patients. He is also a renowned facial plastic surgeon, offering procedures such as face lift, rhinoplasty and
Botox in New Jersey
.
If you are interested in learning more about the treatment options available from Dr. Evdokimow, contact his practice today.
Email Dr. David Evdokimow