Transformation 2015 Update: Sale of PLMS to First Mortgage Services Completed: Perpetual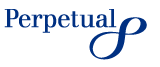 Perpetual Limited
('Perpetual') today announced the completion of the sale of its mortgage processing business Perpetual Lenders Mortgage Services ('PLMS') to FAF International Property Services (Australia) Pty Limited, an affiliate of First Mortgage Services ('FMS').
Perpetual first flagged its intention to sell the business as part of its
Transformation 2015 announcement
on 25 June 2012, and announced the signing of a sale agreement with FMS on 12 July 2012.
The Transformation 2015 strategy aims to significantly simplify the Company's corporate structure, refocus its operational activities and capture new opportunities for growth. The sale of PLMS constitutes a first important step in the new strategy.
"Our Corporate Trust business can now concentrate on its corporate fiduciary services, an area where it has scale and a clear competitive advantage," Geoff Lloyd, Perpetual's CEO and Managing Director noted. "We aim to further enhance our leading capabilities and offer to the longstanding clients in the remaining Corporate Trust businesses. At the same time, we will continue to pursue opportunities to further improve the core profitability of that business unit," he said.
As previously advised, the sale is not expected to be material to Perpetual's net profit after tax. The PLMS business will be classified as a discontinued operation in Perpetual's 2012 fiscal year financial statements, which are due to be released on 30 August 2012.
About Perpetual
Perpetual is an independent
financial services
group operating in funds management, financial advisory and
superannuation
provider. Our origin as a
trustee company
, coupled with our strong track record of investment performance, has created our reputation as one of the strongest brands in financial services in Australia.
Email Perpetual Australia