Perpetual Limited - Paul McClintock to step down as Director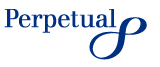 Independent Director, Mr Paul McClintock, has advised the Perpetual Board that he intends to step down as a Director of
Perpetual Limited
(ASX: PPT, Perpetual) following the Company's Annual General Meeting on 1 November this year.
The Perpetual directorship is one of two roles that Mr McClintock has decided he should relinquish in order to free up sufficient time for his newly appointed role as Chairman-elect of Myer Holdings Limited (ASX: MYR, Myer), which was announced to the market today.
Perpetual Chairman, Peter Scott said: "Paul has served as a director of Perpetual for 8 years since 2004 and has brought valuable experience and strategic insight to the Board's deliberations over that time."
"On behalf of my Board colleagues and Perpetual shareholders and staff, I offer our thanks for his service and guidance as a director and our congratulations on his new role," Mr Scott said.
As a member of the Perpetual Board, Mr McClintock served as Chairman of its Investment Committee and as a member of the Nominations and People and Remuneration Committees.
The Perpetual Board is well advanced with board succession and will be announcing the appointment of a new director shortly. The board is reviewing the optimum number of directors and will determine this in the following months.
About Perpetual
Perpetual is an independent
financial services
group operating in funds management, financial advisory and
superannuation
provider. Our origin as a
trustee company
, coupled with our strong track record of investment performance, has created our reputation as one of the strongest brands in financial services in Australia.
Email Perpetual Australia