7AutoInsQuotes.com Launches New Tool to Find Cheapest Auto Insurance Rates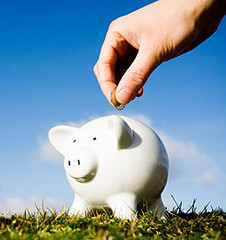 "Getting cheap car insurance has never been easier", says Andrew Thompson, spokesperson for
7AutoInsQuotes.com
, "and I don't mean cheap in terms of low quality, but rather easy on your budget. Our innovative system pulls quotes from a wide range of insurance carriers that activate in your area and shows them to you in a user-friendly and easy to follow manner."
A comprehensive information center is one of the main highlights of 7AutoInsQuotes. The service doesn't only let you compare quotes, but also explains what each package means, what the dos and don'ts of each type of policy are and, all in all, what you, as a policyholder, should know before putting your signature on an insurance contract. The website also presents you with localized information and laws pertaining to your state. This should come in handy when, for instance, you are looking for a very cheap policy, yet want to be within the minimum state-mandated limits.
Another feature that 7AutoInsQuotes strives to excel at is presenting information on niche insurance packages. All companies will sell you liability, comprehensive and collision insurance, but how about coverage for sports cars or classic ones?
A third feature that makes 7AutoInsQuotes.com stand out in the crowd is the anonymous quoting process. If you are overly cautious about handing in your personal information over the Internet, then this service should fit you like a glove — you don't have to reveal sensitive details if you don't want to. The system warns you, however, that the more information you provide, the more accurate your quote will be.
Last, but not least, it's worth mentioning that the whole process has been streamlined in an attempt to save time. Shopping for insurance the old-fashioned way — i.e. driving from one store to another or getting quotes over the phone — can take anything from a couple of hours to one week; with such a system, however, the most affordable insurance packages are going to be in front of your eyes as soon as you fill out one single form — that is 30 minutes or less. "We understand that time is money", continued Thompson, "and have come up with a proprietary system that can make shopping for auto insurance a breeze."
To learn more about the car insurance market and to get the best insurance deals, head on to
www.7autoinsquotes.com
.