Long Island LASIK Surgeon Dr. Kevin Niksarli Expands Website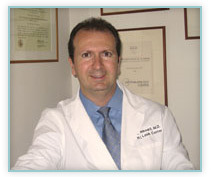 Dr. Kevin Niksarli of Manhattan LASIK Center has updated his website to include information about each of his laser eye surgery practices throughout the New York and New Jersey area. The website, located at
http://www.seelasik.com
, offers a detailed look at Dr. Niksarli's practice, which is recognized nationwide as a top laser vision correction facility.
The additional information about Dr. Niksarli's many offices will expand the practice's outreach, letting more potential patients know that Dr. Niksarli's advanced vision care is available in a neighborhood nearby.
Patients who visit Dr. Niksarli's updated website can learn about the technology and treatment available at each of his office locations in New York and New Jersey, including his Garden City,
Long Island LASIK
office. Patients can also learn more about Dr. Niksarli's surgical experience, including the procedures that he has performed on other LASIK surgeons, who trust his skill and expertise. Other helpful information includes a frequently asked questions section, financing information and testimonials from other Brooklyn /
Queens LASIK
patients who have been treated by Dr. Niksarli and his staff. Patients can also locate a nearby office and obtain directions directly from the website.
More about Dr. Niksarli
Dr. Kevin Niksarli is an experienced laser eye surgeon who provides leading-edge treatment to New York and
NJ LASIK
patients. His practice is recognized as one of the top LASIK facilities in the nation, having served more than 50,000 laser eye surgery patients. Dr. Niksarli is a recipient of the VISX STAR award, a recognition only bestowed upon the top 5% of LASIK surgeons in the United States. By remaining committed to continuing education in the field and using the most advanced laser technology, Dr. Niksarli has established a strong reputation for excellence in laser vision correction. To learn more about Dr. Niksarli and the procedures he offers, contact the practice today or
schedule a consultation online
.