Illinois Technology Association (ITA) Appoints Scott Epskamp, Leapfrog Online President and Co-Founder, to Board of Directors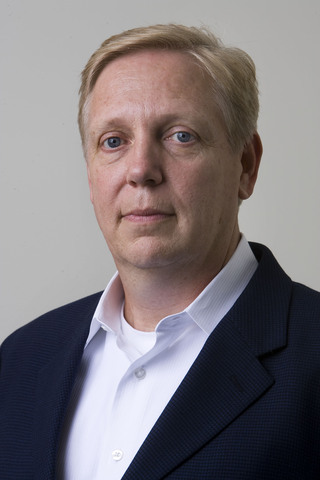 Chicago, IL- AUGUST 16, 2012 -The Illinois Technology Association (ITA) announced today that Scott Epskamp, Leapfrog Online's President and Co-Founder, has been appointed to the ITA's Board of Directors.
"We're delighted to have Scott as a member of the ITA board," said Fred Hoch, ITA's President and CEO. "As Illinois' premier association for technology companies and leaders, digital enterprises continue to play an increasingly critical role in our ever-growing technology ecosystem. As Chicago continues to take shape as a technology epicenter, Scott's track record in driving the growth and strategy of Leapfrog Online will prove invaluable to the Association's efforts in the coming years."
In 1995, Epskamp, along with Dave Husain, founded Leapfrog Online, which today is one of the largest independent digital marketing companies in the United States. As President, Scott is responsible for leading the organization's acquired growth vision, strategy, and financial structure, including the organization and management of the company's Board of Managers.
"The ITA has built a long-standing reputation for technology excellence and leadership in Illinois. As Illinois continues to earn its recognition as a viable technology hub, our local technology leaders benefit immensely from the ITA's outstanding programs, guidance, and commitment to creating an environment for success," stated Epskamp. "I'm looking forward to serving the association's leadership team and membership base in the years ahead."
About Leapfrog Online
Leapfrog Online is one of the largest digital marketing companies in the United States. Founded in 1995 and based in Chicago, Leapfrog helps Fortune 500 brands uncover new customers and revenue via multi-channel marketing programs. By applying deep domain knowledge and expertise, Leapfrog Online builds targeted industry solutions and proven results that build digital market share for its Clients. For more information about Leapfrog Online's solutions or our work with leading brands in the financial services, telecommunications, automotive, home services, consumer packaged goods, and education industries, visit
www.leapfrogonline.com
.
About ITA
The Illinois Technology Association (ITA) is the driving force behind the growth of Illinois' vibrant technology industry. Providing programs and services focused on development, visibility, and talent attraction, ITA accelerates the growth of member company's businesses. ITA brings growth-stage industry companies together, leveraging the connections and experiences of the community to increase the overall success rate of the local industry. Championing the development and application of technologies and leveraging its transformative nature, ITA is an invaluable resource for growing companies. Contact the ITA at
headquarters@illinoistech.org
, follow the discussion on Twitter at @itabuzz, and visit
www.illinoistech.org
to find out more about how ITA supports the growth of the local industry