Onebode Offers a Free Supply of "Flo" A Powerful Digestive Enzyme That Turns Food Into Energy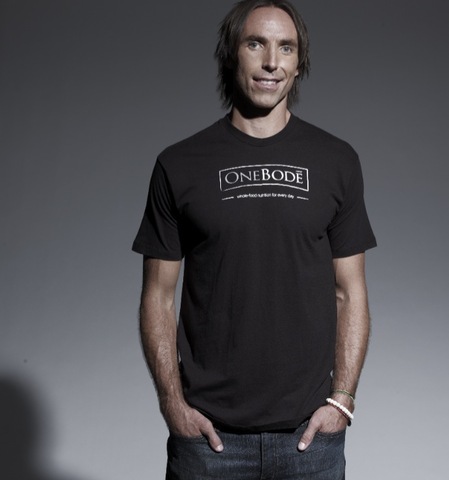 ONEBODE of Tempe Arizona (
www.getflofree.com
) is a Holistic Health Company that is dedicated to developing whole food nutritional products that support the body's most critical functions. OneBode adheres to the simple belief that the human body thrives on healthy, high-quality nutritional support.
OneBode utilizes clinically-proven ingredients in their unique nutritional formulations. With an unyielding commitment to whole food vitamins, chelated minerals, shelf-stable probiotics, and vegetarian enzymes; OneBode's comprehensive line of supplements is radically different. Through exploration of digestive activity particularly within the context of the modern diet, OneBode advocates the power of enzymes to promote wellness through better nutrition. Their nutritional theory espouses whole food nutrition, peak digestive activity, and increased bio-availability made possible by enzymatic action that helps break down food to fuel the human body.
OneBode's products are embraced by several top professional athletes including Steve Nash who recently joined the Los Angeles Lakers and Onbode's corporate team. Nash states, "I joined the OneBode team because I truly believe in their products. Whether it is for better digestion, energy, or nutritional support that fits my lifestyle; I find that OneBode has something for everything I need."
Among OneBode's more popular products is their 21st Century Digestive Enzyme Formulation called FLO. Flo is a powerful digestive aid that combats the effects of the modern foods. Often considered the greatest threat to national health, our 21st century diet wreaks havoc on the daily digestive process causing excessive acid production, food intolerance, nutrient depletion, lactose intolerance, etc. What is perhaps more troublesome is that the full nutritional value of what we eat is not fully available due to the cooking and commercial preparation of today's food products. So, in essence, we can eat well in America … but still be nutrient deprived.
Enter Flo! Powered by pure plant enzymes, probiotics and essential minerals; Flo helps make the critical nutrients from the food we eat more bio-available. Flo helps break down fats, boost organic energy, and reduce the discomfort and nutritional shortfalls of poor digestion. Flo contains ten different active enzymes and five distinct probiotic strains that help metabolize fats, carbs, and protein to help each of us derive more nutrition and greater vitality from everything we eat.
OneBode is offering a one-time only, FREE SUPPLY of Flo through September 15, 2012 or until sample supplies are exhausted, whichever occurs first. Steve Nash and the team at OneBode think it's important that everyone try a product like Flo. Flo not only enhances intestinal health but also boosts everyday energy. It is 100% vegetarian and free of both soy and glutens. Flo samples can be obtained by visiting OneBode's Free Sample Web Page at
www.getflofree.com
.
Email Outsource Marketing Group, Inc.