THREE BOULDER -BASED TRAVEL EXPERTS WIN TRAVEL + LEISURE MAGAZINE'S ANNUAL "A-LIST AWARD"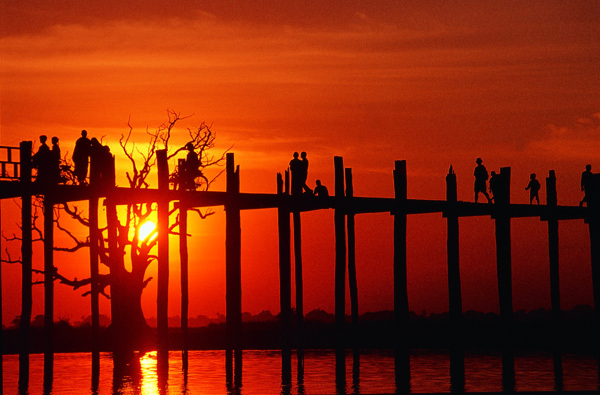 It is lonely at the top, but three travel experts based in Boulder, Colorado had better get used to it.
Every year Travel + Leisure magazine sifts through thousands of entries to determine a single expert for each of the world's destinations. Three Asia travel specialists at Boulder-based
Asia Transpacific Journeys
have received that coveted award, confirming them as America's leading authorities on travel to Asia.
Jarrod Hobson was recognized as the definitive expert on travel to Bali and Indonesia.
Rebecca Mazzaro was cited for the second year running for her encyclopedic knowledge of Myanmar (Burma).
Pat O'Connell was chosen for his expertise in planning travel to Asia in general, including its far-flung corners.
The three possess outstanding knowledge of Asia's culture, famous sights and hidden jewels. They have cultivated long-standing connections to the best English-speaking guides, and have the inside scoop on the most sublime and authentic resorts, villas and bungalows.
Asia Transpacific Journeys' President Marilyn Downing Staff noted, "It's gratifying that a respected travel publication such as Travel + Leisure recognizes the depth of knowledge our experts possess. We've spent the last 25 years immersed in Asia. The awards are another way to communicate to our travelers the quality they can expect when traveling with the recognized regional experts."
About Asia Transpacific Journeys
Asia Transpacific Journeys has been crafting private Custom Journeys and
Small Group Trips
to Asia and the Pacific since 1987. A highly-decorated staff committed to exceptional service and deeply insightful cultural interpretation based on firsthand experience is part of what has made Asia Transpacific Journeys a Travel + Leisure 2011 "World's Best Tour Operator." The company has twice been honored with Travel + Leisure's "Global Vision Award" and is the Asia tour operator of choice for the American Museum of Natural History, The Harvard and Yale alumni associations, and the World Wildlife Fund.
Email Asia Transpacific Journeys