Renaissance Plastic Surgery Now Offers Vectra 3D Imaging Technology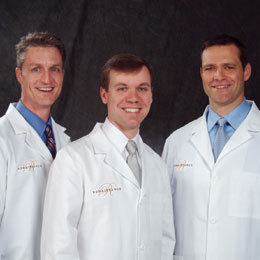 Renaissance Plastic Surgery has added Vectra 3D Imaging technology to its state-of-the-art plastic surgery facility in St. Louis, MO. The new technology allows patients to preview what the results of their cosmetic surgery may look like.
Vectra 3D Imaging allows the experienced plastic surgeons of Renaissance Plastic Surgery to deliver unprecedented patient care during the initial surgical consultation. Using this technology, Drs. Mark Boschert, Stefan Craig and Paul Mills can be sure that patients are getting the results they want, because they are able to preview the outcome of treatment before any surgical procedure is performed.
Always dedicated to providing the most innovative treatment and technologies, Renaissance Plastic Surgery is one of the few
St. Louis plastic surgery
practices to offer this innovative tool.
During a patient's surgical consultation, Dr. Boschert, Dr. Craig or Dr. Mills use the Vectra 3D camera to take photos of the body area the patient wishes to enhance. These photos, which are instantly available, are uploaded to the Sculptor software program, where they can be manipulated to reflect the changes the patient would like to see.
Using Vectra 3D imaging technology makes it easier for patients to visualize their final results. For example, a potential breast augmentation patient can make a better-informed decision about the size of her implants, and facial plastic surgery patients can decide which procedures (facelift, eyelid surgery, etc.) are best for them.
Renaissance Plastic Surgery is proud to make Vectra 3D imaging technology, sometimes referred to as "virtual plastic surgery," available to all of their St. Louis / St. Peters cosmetic surgery patients. They are confident that adding this tool to their already comprehensive consultations will help more patients feel confident about their decision to undergo plastic surgery.
More about Renaissance Plastic Surgery
Renaissance Plastic Surgery is a renowned cosmetic surgery center, serving patients throughout St. Louis and St. Peters, MO. Led by a team of experienced surgeons, Drs. Mark Boschert, Stefan Craig and Paul Mills, the practice provides high-quality surgical treatments for the face, body and breast. Over the years the surgeons have helped many
St. Louis breast implants
,
face lift
and
tummy tuck
patients realize their aesthetic goals. In addition, the practice features a state-of-the-art medical spa, offering treatments such as Botox and
laser hair removal in St. Louis
. To learn more, visit the practice website at
www.rpsplasticsurgery.com
, or contact them at 636-896-0600.
Email Renaissance Plastic Surgery