New Jersey Breast Lift Surgeon Dr. Evdokimow Helps Women Regain Youthful Contours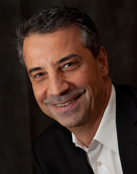 Renowned New Jersey plastic surgeon Dr. David Evdokimow is proud to offer advanced breast lift surgery to women who are unhappy with the toll that aging has taken on their figure. Dr. Evdokimow uses the latest surgical techniques and technologies to deliver beautiful aesthetic results.
A number of factors can lead to changes in the breast, such as sagging and loss of volume. Aging, pregnancy and weight fluctuations can all have an effect on the appearance of the breast, leaving women yearning for the perkier contours of their youth. Dr. Evdokimow performs breast lift surgery, also known as mastopexy, for these women in order to help them feel more confident and comfortable in their own body.
During a pre-surgical consultation, Dr. Evdokimow evaluates the breasts and makes recommendations for treatment. In some cases, he will perform breast lift with breast implants in order to restore volume to the breasts. He performs
breast lift surgery in New Jersey
using several different techniques and incision types to best suit the needs of the individual patient. His advanced techniques lead to minimal scarring, ensuring that the final results of breast lift are beautiful and natural looking. These techniques have helped countless women gain youthful looking figures as well as enhanced self-confidence.
Dr. Evdokimow encourages all women who are unhappy with the appearance of their breasts to schedule a consultation to see if breast lift surgery may be for them.
More about Dr. Evdokimow
Dr. David Evdokimow is a board certified
New Jersey plastic surgeon
who is dedicated to providing the treatments that patients need in order to look and feel their best. In addition to breast lift he performs
New Jersey facelift
, breast augmentation and liposuction. Dr. Evdokimow also offers a full range of skin care treatments and products, including Botox and
laser hair removal in New Jersey
. To learn more about Dr. Evdokimow, or to schedule a complimentary consultation at his New Jersey practice, visit him online at
www.drevdokimow.com
or call 908-221-1136.
Email Dr. David Evdokimow