J Joshua Beistle Provides New Extended Marketing Services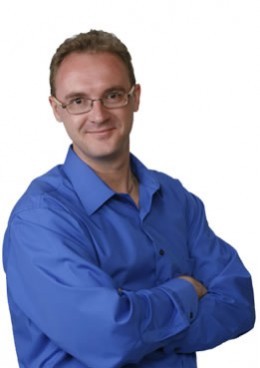 August 26, 2012-Phoenix, Arizona - J. Joshua Beistle, CEO and founder of myPhoneRoom.com, announced new extended marketing services designed to enhance the advertising strategies of entrepreneurs and small business owners.
For over three years myPhoneRoom.com has served as a surrogate marketing department for small businesses. The new services will expand myPhoneRoom's current offerings with Internet marketing technology, software platforms, and a revolutionary Mobile App and System created by J. Joshua Beistle and his web marketing specialists.
As an expert in
Attraction Marketing and Internet advertising
, J. Joshua Beistle has proclaimed this new set of extended services as being unlike anything currently available to promote small businesses.
"In the decade that I've specialized in Internet marketing, I've seen how rapid expansion, technology developments, and an ever-growing complexity of new advertising venues have become the norm for the marketing arena. Business owners must now consider a list of advertising platforms and social media outlets that seems to get longer by the minute-and that's not to mention the growing importance of social reputation and review sites. The time that needs to be invested in advertising can be prohibitive for anyone who doesn't specialize in Internet marketing," says J. Joshua Beistle.
We asked Mr. Beistle what his new extended services could offer to remedy the growing divide between small businesses and the advertising strategies that they need in order to remain competitive.
"An integrated marketing approach that positions our clients as the first business of its kind to be found on all major search engines, allows them to manage their online presence and reputation, and literally drives their potential customers to their front door with maps and reviews," J. Joshua Beistle explained. "Our extended services will harness these new technologies and give our clients a full spectrum marketing strategy that blends traditional advertising with cutting edge technology."
myPhoneRoom's staff has reported that the preparations for this new marketing package have been ongoing for several years. Under the direction of J. Joshua Beistle, several talented programmers, web designers and marketing specialists have been researching and developing a series of comprehensive Mobile Apps, QR Codes and Systems that can be tailored for each business owner's individual needs.
J. Joshua Beistle and crew have decided to release this new set of services to myPhoneRoom's current clients first, which gives their current customers a huge advantage. "I'm taking care of our loyal customers by giving them the first opportunity to launch a powerful marketing campaign and establish their presence before anyone else can," J. Joshua explained. "It's the least I can do for the wonderful entrepreneurs my team and I have been serving."
Although J. Joshua Beistle has given his current customers an enviable benefit, he has also pointed out that during myPhoneRoom's Summer Sale, it is now more affordable than ever to enroll as a client and subsequently become eligible for this powerful new marketing service.
"There's never been a better time to join
myPhoneRoom
," J. Joshua Beistle said. "We're on the forefront of a huge breakthrough with this new set of services that will undoubtedly make our clients number one in their local markets."