Dee Zee Announces the Add Cash to Your Life Dealer Incentive Program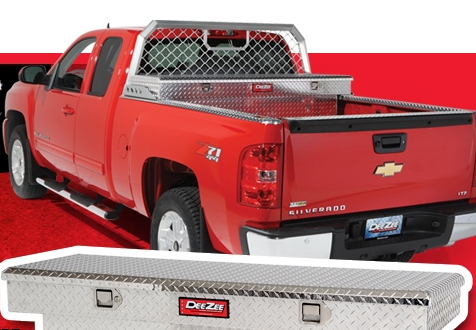 Dee Zee, the popular manufacturer of truck accessories, has announced the Add Cash to Your Life dealer incentive program. The program helps dealers earn additional incentive dollars on sales of designated products, and is just one of the numerous benefits available to dealers that sell Dee Zee products.
The Add Cash to Your Life program is designed to reward your sales. A dealer sign-up sheet can be downloaded from
www.deezee.com/cash
, as well as bi-monthly lists of products eligible for additional incentives during the period. Once a dealer signs up, they will be sent a pre-paid MasterCard® that will be loaded with cash! Dealers simply submit tally sheets with proof of sales documents and earned funds will be added to the card, making it easy for dealers to supplement Dee Zee sales.
"We believe in taking care of the dealers who help get our great products to customers across the country," says Dan Kruzic, Marketing Director, "and this incentive program is a great way to reward dealers for the Dee Zee sales they are already making. With a pre-paid MasterCard® and simple reporting, dealers can use their supplement dollars anywhere MasterCard® is accepted."
For more information about Dee Zee and the Add Cash to Your Life dealer incentive program, visit
www.deezee.com/cash
.
About: Since 1977, Dee Zee has been offering high quality products that are built to be durable, functional and stylish. Trusted as the OEM for some of the biggest names in the industry, Dee Zee's proven manufacturing techniques and classic styling has led to the booming popularity of its consumer market accessories.