Online Retailer The Watch Hut Launches New "Back to School" Range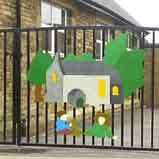 As children throughout the UK start to return to school, many parents begin to look for ways to offer their younger offspring a taste of independence. One of the more subtle ways of promoting this sense of self-worth and discovery is to promote an awareness of time.
Learning to tell the time is a right of passage for most children. Imbued with the knowledge, they are able to operate in the adult world and become less reliant on a supervising adult.
The Watch Hut
has recently launched a new collection of
watches
that are specially designed with the needs of children in mind. The range makes an ideal accompaniment to learning the time for younger children as well as offering a progression path towards more adult watches as the child grows.
One popular watch is the Swiss made brand of Flik Flak. These timepieces make learning fun by involving the child in a story of two brother and sister siblings, the aforementioned Flik and Flak who chase each other around the clock face. This provides young learners with a narrative to associate with the more complex and abstract concept of numeracy and time.
Of course
Children's watches
are not all about learning, they are also about fun and that all important play ground cool. Companies such as Cannibal offer a range of 'funky and tough'
Children's watches
with practical rubber straps. However, the
watches
also have a print on the dial and strap including images of cars and butterflies.
For older children and teenagers there are a number of other ranges that offer a more grown up, sophisticated look, but still offer piece of mind for parents through their low cost. Brands available from
The Watch Hut
such as Lorus and Swatch offer the perfect mix of wrist-borne trend and practicality.
These
watches
are hard wearing enough for everyday use whilst low cost enough not to worry parents when worn during sports or other boisterous activity. What's more they offer great looks for the fashion conscious teen.