BEV GRAY, EXHIBIT EDGE INC., SPEAKS AT REPUBLICAN NATIONAL CONVENTION IN TAMPA, FL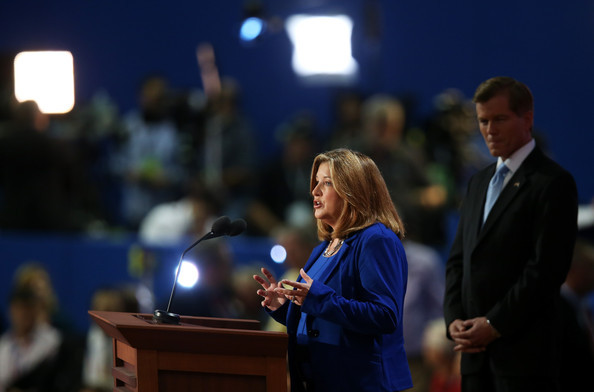 TAMPA, FLORIDA: President and CEO of
Exhibit Edge
, Bev Gray, had the privilege of speaking Tuesday evening at the Republican National Convention in Tampa, Florida. She was introduced by Virginia Governor Bob McDonnell, and spoke about her experiences and struggles in building her business. Both Governor McDonnell and Bev Gray spoke to the importance of the American small business owner and the efforts that must be made to empower them in a new administration.
"WE BUILT IT" was the theme of the night at the RNC, and this was iterated throughout the speeches Tuesday evening.
Bev Gray's speech
emphasized not only how she and her husband, Mike Gray, built their business through personal sacrifice; but also how their company, Exhibit Edge, assists other businesses in building their successes, as well.
EXHIBIT EDGE INC. is Northern Virginia's premier, full-service trade show exhibit and convention display agency. Implementing "Intelligent Exhibiting®" into every service area, Exhibit Edge offers their clients expert design, fabrication, management, and consultation for every step of the exhibiting process. In May of this year, Exhibit Edge hosted presidential nominee Mitt Romney
in an event honoring women
entrepreneurs and small business owners.